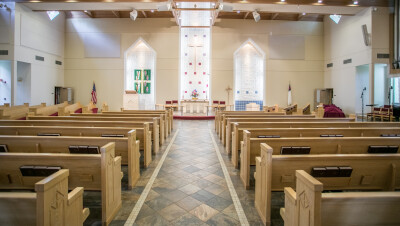 We are meeting for in-person worship!
The number of worshipers will be limited to 50 people per service, so we ask that you sign up for the service you choose to attend below:

Saturday, 6:00 pm: https://bit.ly/2PtbMmS
Sunday, 8:00 am: https://bit.ly/39YHeTf
Sunday, 11:00 am: https://bit.ly/2XsUxGI
Small Group Communion Service
Sunday, 1:00 pm: https://bit.ly/3iZ3FeM
Lenten Midweek Worship
February 24 - March 24
Wednesdays, 6:00 pm: https://bit.ly/3k3x8We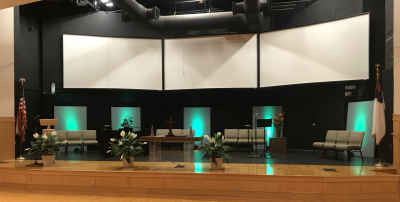 The following precautions will be taken at all services:
All worshipers will have temperatures checked at the door.


All will be required to wear face masks, except children 2 years of age and younger, those who have trouble breathing, and those unable to remove a mask on their own.


The services will be a bit briefer than usual.


Children and youth attending with their families will be asked to remain with an older adult at all times while on the church campus.


The nursery, at least for the time being, will be closed.


Please know that many of these safety protocols will be temporary and that the safety of all who choose to worship with us is of first importance.

In addition, we ask that you assess your own condition before leaving home and refrain from attending if you have any doubts whatsoever about the state of your health... even if you have already signed up to attend. It should go without saying that at-risk individuals or those with pre-existing health conditions should also worship via live stream rather than in-person, for now.

Our weekly live stream of worship is here to stay. If you or anyone you know is at risk but does not have access to devices that make remote viewing of worship services possible, please alert our office so that we can reach out by in-person visit, phone, or regular mail.

Feel free to be in touch should you have any questions or concerns, you can call the church office at 919-851-7248 or email .