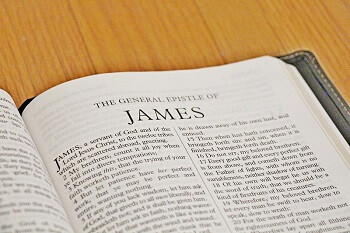 Every Sunday, from 09/12/2021 to 10/10/2021, 9:30 AM - 10:30 AM
Beginning Sunday, September 12 from 9:30-10:30 am
Fellowship Hall

James is arguably one of the toughest books to read in the Bible. It can seem at times to be all Law and no Gospel, with little in it to bring hope and joy. Yet God has an important message for us through James, especially with the present challenges to in-person fellowship that people all over the world are facing!
In this kickoff study of the fall season, starting Sunday, September 12 at 9:30 am, we will be taking a deeper look at the book of James. We will see what James has to say about living in a Christian community and how we are used by God there to build each other up for service. We will also be using Dietrich Bonhoeffer's Life Together as an aid to grow in a deeper understanding of what it means to be the Church in our world today.
Register for this new class, team-led by Pastors Jonathan and Zach, by clicking here.