Rev. Dr. Jonathan Blanke, Senior Pastor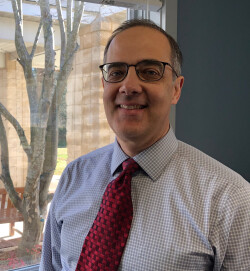 Encouragement to Live as Salt and Light
(Matthew 5:13-20)
It has been said about our Gospel reading for this weekend that there is no reflection of God's grace in it. After all, the scribes and Pharisees of Jesus' day appeared to be a pretty holy bunch. Yet Jesus says, "unless your righteousness exceeds that of the scribes and Pharisees, you will never enter the kingdom of heaven"! While you might picture Jesus saying those words with a frown, I'd ask that you picture Him saying them with a smile and an encouragement to live out the identity He promises is already ours, in Him! How can I invite you to do that? Look at what Jesus says about salt and light. When Jesus talks about our being salt and light He doesn't say, "You SHOULD be the salt of the earth and light of the world." Or "You HAVE to be salt and light" let alone, "Just successfully do (A), (B) or (C) and you will successfully become salt and light." Rather, He says, "You are the light of the world …. You are the salt of the earth." As in, you ALREADY are. Even if you don't realize it. Even if you once knew it and forgot. Even if you have a hard time believing it, right now.
Once the Word of God redirects us to see and affirm the identity we have in Christ Jesus, we take heart that God isn't finished with us yet. We rejoice that He is leading us into new paths and new ways to be salt and light at work in the world.
In this Epiphany season, the call to live out who we are as light of the world and salt of the earth is a profound encouragement. We encourage one another this week to let our lights shine in the world!

Time and Talent Sheets Still Available to Fill Out and Submit
Thanks to everyone who took part in our Time and Talent weekend last week! If you were not at RLC and unable to fill out a form, you can still pick one up on the way in to church this weekend and submit in the baskets outside the main sanctuary and gym in the Family Life Center. If you signed up for a new area of service at RLC, be on the lookout over the next couple of months for an email instructing you about further involvement.

Epiphany peace and joy,
Pastor Jonathan
---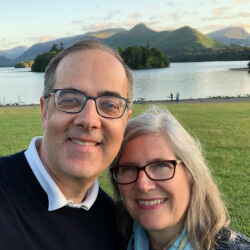 Pastor Jonathan Blanke grew up in Richmond, Virginia. He received his Bachelor's degree from College of William and Mary in Virginia and attended Concordia Seminary in St. Louis, Missouri, where he earned a Masters of Divinity degree and a Doctor of Philosophy degree in Biblical Studies, Book of John. He served as a Vicar at Messiah Lutheran Church in Richardson, Texas.
The Blanke family lived in Japan while he served as pastor and missionary to Okinawa Lutheran Church and taught Biblical Studies at Japan Lutheran College in Tokyo.
Pastor Jonathan lived in southern Maryland from January 2014 to November 2019 and was thankful to have served as the Sole Pastor at Trinity Lutheran Church in Lexington Park, Maryland.
He and his wife, Juli, have two grown children. In his free time, Jonathan likes to travel, "play around" on the piano, and enjoy the outdoors.
Click HERE to view a brief video from Pastor Jonathan.