We are pleased to announce Rev. Dr. Jonathan Blanke
has accepted our call to the Senior Pastor position.
We look forward to welcoming Pastor Blanke
and his wife, Juli, to the RLC family!

Click HERE to view a brief video from Pastor Jonathan.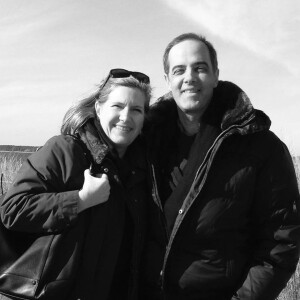 Pastor Jonathan Blanke grew up in Richmond, Virginia. He received his Bachelor's degree from College of William and Mary in Virginia and attended Concordia Seminary in St. Louis, Missouri, where he earned a Masters of Divinity degree and a Doctor of Philosophy degree in Biblical Studies, Book of John. He served as a Vicar at Messiah Lutheran Church in Richardson, Texas.
The Blanke family lived in Japan while he served as pastor and missionary to Okinawa Lutheran Church and taught Biblical Studies at Japan Lutheran College in Tokyo.
Pastor Jonathan has lived in southern Maryland since January of 2014 thankful to be serving as the Sole Pastor at Trinity Lutheran Church in Lexington Park, Maryland.
He and his wife, Juli, have two grown children. In his free time, Jonathan likes to travel, "play around" on the piano, and enjoy the outdoors.
Thank you for your continued prayers as Pastor Jonathan and Juli move from Maryland to their new home in North Carolina. Also, please pray for Trinity Lutheran Church as they transition to this new chapter and begin their process of calling a new pastor.
Pastor Blanke's Timeline
Pastor Jonathan and Juli will attend services during the First Sunday of Advent on December 1.
He will start his first day in the office on Monday, December 2. His door will be open for visitors, so please stop by and say hello!
Pastor Jonathan will be begin preaching the weekend of December 7/8.
We will host his installation the afternoon of Sunday, December 15. More details about this event will follow shortly.