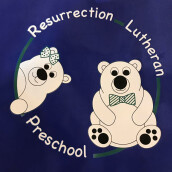 August 2020
Dear RLC Families,
Resurrection Lutheran Preschool (RLP) is blessed in many ways - continuous support and prayers from RLC's congregation, families that choose RLP as the stepping stone of their child's education journey in a Christian environment, and a staff dedicated to teaching, caring, and loving each child that crosses our paths. We are thankful.
With a heavy heart, it saddened us to inform our RLP families the extremely difficult choice that was made, in consultation with the RLP Board - to 'pause' our 2020-21 (September 2020-May 2021) preschool year. This means the classrooms and halls of RLP will not be filled with the voices and giggles of children we were all so anxiously awaiting to welcome back this fall.
The Board believes this is the best decision for these reasons:
first and foremost, the safety and well-being of everyone - our children, our families, and our staff
secondly, the financial responsibility to our RLP families (current and future) and to the Resurrection Lutheran community
During these unprecedented times, families have also had challenging choices to make. When we finished our preschool year in March, 78 children were enrolled at RLP to start the 2020-21 preschool year. Come July, most families decided to withdrawal their children. This left us with 17 children remaining enrolled at RLP. Additionally, our staff was also diminished by half due to staying at home with their own children. As a result, it was determined not to be financially feasible for RLP to operate with such a small number of children.
The positive aspects of a period of 'pause' for RLP allows us TIME.
TIME: A blessing we are thankful for and we will use wisely during these unprecedented times.
TIME: We will commit to staying connected with our RLP families.

TIME: We will 'pause,' review, and renew our program.
TIME: RLP intends to return in 2021-22 with a renewed and restored program. A preschool program that has been offered in this community since 1984 and will continue to grow stronger.
TIME: We will prepare for enrollment to start in January for the 2021-22 preschool year (September 2021-May 2022).
TIME: We will plan and hopefully be able to offer Spring 2021 and/or Summer 2021 Camps, as we monitor the pandemic.
We are exceedingly grateful for the expressions of support shared by the RLP families and their patience over these past weeks and months. We are truly blessed with our remarkable RLP family community!
~ Diane Hooper, Director of Resurrection Lutheran Preschool
---

Resurrection Lutheran Preschool offers opportunities and experiences that will enrich, expand, and develop a child's ever-increasing accumulation of knowledge in a loving Christian atmosphere. Classes offered for children ages 2-5 years old, including a Transitional-Kindergarten program.
2020-21 Tuition:
Monthly rates are $190-$390.
Plus $185 registration fee, $170 for each additional child.
Class Hours:
9:00 am-1:00 pm Transitional-Kindergarten, 5 day
9:15 am-12:30 pm 4 year old, 4 day or 5 day
9:15 am-12:30 pm 3 year old, 2 day or 3 day
9:15 am-12:30 pm 3 year old, progressive 3 day to 4 day
9:15 am-12:15 pm 2 year old, 2 day
Schedule:
Classes begin in September and end in May.
RLP follows most of Wake County Public Schools' traditional school calendar including holidays and teacher work days.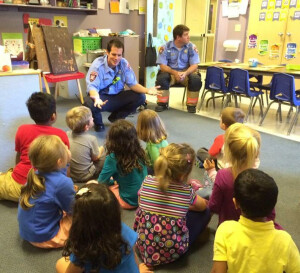 Our Mission
Children in our Preschool program will be provided with opportunities and experiences that will enrich, expand, and develop their ever-increasing accumulation of knowledge in a loving Christian atmosphere.
Our Objectives
To build a foundation of understanding that Jesus Christ is our Lord and Savior -- through Chapel and a living-learning environment.
To offer opportunities and activities to help each child develop a healthy self-concept, which includes accepting his/her abilities and God-given talents; thus, fulfilling each child's individual needs (spiritual, emotional, psychological, intellectual, and physical).
To foster the development of positive social skills through participation in small and large group activities.
To broaden each child's aptitude for future learning.
To provide a loving environment, enabling each child to trust his/her teachers and become more secure away from home.
Our Curriculum
RLP's 'learning through play' philosophy integrates Jesus' teachings woven throughout the daily schedule. A developmentally appropriate and integrated curriculum is provided. Child-centered, hands-on experiences are offered in an enjoyable learning environment, along with a mix of academic opportunities. Activities are planned to offer a blend of active and passive segments. Gross and fine motor, cognitive, language, emotional, spiritual, and social components are included within the context of the unit being explored.
Specials, Enrichment Opportunities

Chapel and Music
Weekly for all students.
Science
Weekly for 4-year-old and Transitional-Kindergarten students.
Water Day, Dad's Day, Mom's Day
These are a few of the special events offered.
Pre-K Letterland
Used in classrooms.
After School
Kidokinetics and Spanish classes are available after preschool hours for 3-year-olds and older. Six to eight week sessions are offered several times during the year.
Staff Qualifications and Student Ratio
We have 2 qualified co-teachers per class. The 2 year old classes have up to 12 students each. All other classes have up to 14 students each.

Connect with us today!
Diane Hooper, Director
Visit our Facebook page, Resurrection Lutheran Preschool.