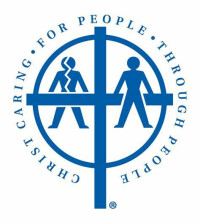 Carry each other's burdens,
and in this way you will fulfill the law of Christ.
Galatians 6:2

Resurrection Lutheran Church has been supporting Stephen Ministry for over 20 years! It is a vital ministry here at RLC.

Stephen Ministry Commissioning
On Sunday, September 4, 2022, our congregation commissioned an additional Stephen Minister. This adds to the five new Stephen Ministers commissioned in June 2022. Throughout history, when God has called people to special ministry, members of their community have commissioned them for the important new work they are taking on. Now we invite you to carry on that biblical tradition by joining us in commissioning those who have answered God's call to our congregation's Stephen Ministry.
Our Stephen Ministers completed their training to equip them for their task. We now celebrate them, pray for them, and send them out to minister, asking for God's blessing and the Spirit's wisdom and power.
This commissioning service offers an opportunity to show our support for this ministry. Our Stephen Ministers will be depending on our support in the time ahead as they assume the duties of their ministry. So, how can we help?
First of all, we can pray for our Stephen Leaders, our Stephen Ministers, and their care receivers. The assurance of our prayers and appreciation will help them in this life-transforming ministry.
We can also express affirmation and appreciation for their service. We can tell them how much their efforts mean to us, tell others how much we value our Stephen Ministry, and focus attention on our Stephen Leaders and Stephen Ministers to bless and affirm them—as we do with our commissioning services.
Finally, each of us can become involved in this ministry in many ways. Some of us may recognize a call to use our ministry gifts and apply to become a Stephen Leader or Stephen Minister. Others may accept the care of a Stephen Minister. And any of us can be ministers of referral, watching for people in need and suggesting a Stephen Minister's care.
As we commission our newly trained Stephen Ministers, let us thank God for all they will bring to our congregation and community in providing care to others, and let us promise them our daily prayer and support as we send them out to minister among us.
What is Stephen Ministry?
Stephen Ministry is the one-to-one lay caring ministry that takes place in congregations that use the Stephen Series system. Congregations equip and empower lay caregivers, Stephen Ministers, to provide high-quality, confidential, Christ-centered care to people who are hurting.
To learn more: What Is Stephen Ministry? (stephenministries.org).


Stephen Ministry at Resurrection
Resurrection has had a Stephen Series program for many years. Stephen Leaders attend a seven-day Leader's Training Course and return to their congregation to implement the Stephen Series. A Stephen Leader can also be a Stephen Minister.
Currently, there are over 20 active Stephen Ministers at Resurrection. Stephen Ministers are usually lay people whom Stephen Leaders train and are commissioned to provide one-to-one care. They receive an initial 50 hours of training, and they meet monthly within a Supervision Group for support and continuing education. Stephen Ministers are able to have a care receiver after finishing the classes.
Stephen Ministers assigned to a caring relationship have contact with their care receiver on a regular basis. This normally means weekly.
To keep this ministry vital requires support from everyone! Prayerfully consider if you might be called to become a Stephen Minister. Feel free to speak to Sue Campau, Jan Boyer, Ron Bostick, or the Pastors with any questions.
Also, if you are aware of someone that may need a Stephen Minister, please contact Pastor Alan Shaw at .
Praise be to the God and Father of our Lord Jesus Christ,
the Father of compassion and the God of all comfort,
who comforts us in all our troubles,
so that we can comfort those in any trouble
with the comfort we ourselves receive from God.

2 Corinthians 1:3-4