Blind Ministry
This outreach to the blind provides a monthly fellowship dinner for those who are blind or visually impaired. Volunteers provide transportation, prepare and serve food to guests, and help set up and clean up.
LEARN MORE
Contact: Annette Langefeld-Kennedy

The Coffeehouse
The Coffeehouse, a monthly social event for adults with special needs, is held every 2nd Friday each month from 7:00-8:30 pm in the Family Life Center gym. In 2022, we celebrated our 20th year hosting Coffeehouses!
Volunteers help make these nights special from beginning to end for over 100 attendees by volunteering to set up, greet guests, serve refreshments, and clean up. Volunteer Sign Up: bit.ly/3kqoHGN. Please come and help us make our special needs adults feel our Christian love!
Click HERE to learn more about The Coffeehouse at Resurrection and at other churches.
Contact: Brenda Peterson


Gateway Women's Care is a local pregnancy resource ministry offering compassion, hope, and non-judgmental help to women and men facing unplanned pregnancy. Gateway is dependent on the generosity of our community to provide services cost free for its clients. They receive no government or taxpayer aid. The annual baby bottle fundraiser is held in conjunction with Sanctity of Human Life Weekend.
gatewaywomens.care
Contact: Church Office - , 919-851-7248


Habitat for Humanity, Lutheran Coalition
Volunteer as part of a team in home construction for families in need.
The Lutheran Coalition brings 11 Wake County churches together to strengthen relationships while serving families in need of affordable housing. The last Lutheran Build was one of nine single family houses on Kissena Lane in Apex.
In 2023, the Lutheran Coalition build will take place at Old Poole Place in Southeast Raleigh. The Wall Build and Kick-Off Ceremony was held on Saturday, February 11.


Next RLC Build Day is Saturday, May 13

No experience necessary; there will be jobs for everyone with a serving heart. Click here for the RLC Habitat Photo Gallery.
To see pictures of the current build, click here. For details, Lutheran Coalition | Habitat for Humanity Wake County (habitatwake.org). If interested or any questions you may have can be directed to Tim Hiteshew, Lyle Malotky, or Bill Boyer.
Contact: Tim Hiteshew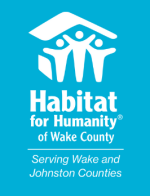 H.E.R.O.E.S. Care
The Hometown Support Program pairs services members, veterans, and their families or other primary caregivers with extensively trained Stephen Ministers serving as Hometown Support Volunteers (HSV).
Contact: Bruce Kennedy

Human Care
Resurrection partners with several local agencies to provide support. Volunteers are needed for year-round special events and collections.
Contact: Jan Boyer

Meals on Wheels
Deliver noontime meals to Cary area elderly and shut-ins.
Contact: Church Office - , 919-851-7248

Mission Team Outreach
Resurrection partners with several agencies, local and abroad, to bring help, hope, and service to people in need. One partner is the Lutheran Church Uganda where together we serve the people in various parts of Uganda.
Contact: Ron Bostick

Operation InAsMuch
During this annual event, we provide numerous acts of service for our church, community, and country. We begin with breakfast in the Family Life Center at 8:00 am, and most activities will be completed by noon. There will be many opportunities available for all ages to participate. Nursery care will be provided. Some of the activities will be at RLC and others off site.

This year, some activities include Habitat for Humanity, Lutheran World Relief care packages, card making, quilting and sewing, and much more. You will find the full listing at the link below or on the paper forms located at the information tables.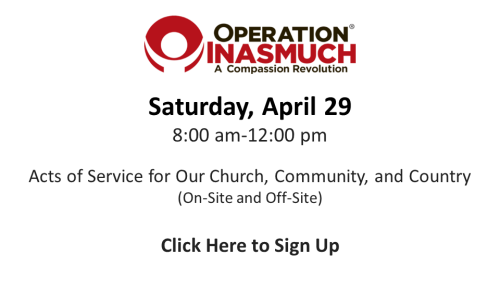 Contact: Jan Boyer

ResJobHelp
This program supports individuals who are unemployed, under-employed, concerned about their job future, or just need career advice. Website usage is available to anyone, as many times as needed.
Contact: Bob Shimmel

Safe Families for Children
Safe Families for Children creates extended family-like supports for desperate families through a community of devoted volunteers who are motivated by faith to keep children safe and keep families intact. There are a variety of ways to serve including General Supporters, Host Family, Family Friend, Family Coach, and Resource Friend.
If you are looking for a truly rewarding and challenging experience, consider becoming a Safe Families Host Family. You will make a lasting impression on a child in need and possibly change the trajectory of a family in crisis. Host Families serve as the backbone of the Safe Families movement. Without families opening their homes and opening their hearts, we could not care for vulnerable children in our communities.
safe-families.org
Contact: Dan and Jennifer Shaltanis

Sleep in Heavenly Peace

Sleep in Heavenly Peace builds beds for families who do not have the means to provide beds for their children. Volunteers help build, deliver, and assemble beds in homes under the direction of SHP team leads.
shpbeds.org
Contact: Deb Oesterling