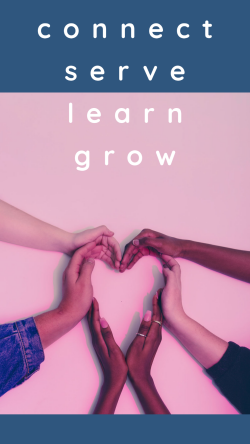 We encourage you to find areas of interest
that best suit your natural gifts, and join us as
we reach out with the love of Christ, by grace, through faith, for service.


We all have gifts to share!


Care Ministries
Care Ministry Team
Mealshare
Resurrection Service Project (RSP)
Shepherd Ministry
Stephen Ministry
Click HERE for more information regarding our Care Ministries.


Connections and Hospitality
Fellowship Team
Greeting and Information Table Team
Lutheran Women's Missionary League
Men's Fellowship and Study Groups
New Member Fellowship Partners
Resurrection Lutheran Women's Ministries
Senior's Fellowship and Study Groups
Shuttle Bus Driver
Via de Cristo / Reunion Groups
Guest Gift Bag Assemblers and Drivers
Wednesday Night Fellowship Dinner
Click HERE for more information regarding our Connections and Hospitality opportunities.


Outreach Service to the Community
Appalachia Service Project (ASP)
Blind Ministry
Coffeehouse
Dorcas Ministries
Families Together
Habitat for Humanity
H.E.R.O.E.S. Care
Human Care
Meals on Wheels
Mission Team Outreach
Mission Uganda
Operation InAsMuch
ResJobHelp
Safe Families for Children
Sleep in Heavenly Peace
Western Wake Crisis Ministry
With the Love From Jesus
Click HERE for more information regarding our Outreach to the Community Hospitality opportunities.


Children's Ministry
Nursery
Sunday School (3 years-5th Grade)
Children's Church
K.I.C.K.S (Kids In Christ Keep Shining)
Vacation Bible School
Resurrection Lutheran Preschool (RLP)
Resurrection Lutheran School (RLS)
Click HERE for more information regarding any of our Children's Ministry programs.


Student Ministry
Sunday School (6th-8th Grade)
Connection Café (Sunday School for 9th-12th grade)
Ignite (Middle School Youth Group)
Confirmation Small Group Guides
Breakaway (High School Youth Group)
Resurrection Lutheran School (RLS)
Click HERE for more information regarding any of our Student Ministry programs.


Small Groups
Bagel Bunch for Men
Connections for Young Professionals
Emmaus Way - Walking and Talking
First Wednesday Luncheon for Ladies
H.E.R.O.E.S | Military and Veterans
Ladies Out and About
Men's Ministry
Moms Together
Monday Evening Women's Bible Study
Prayer Shawl Ministry
The Piecemakers Quilters
Visual Faith
Women's Book Club - Sunday
Young Families Bible Study

Click HERE for more information regarding any of our Small Groups.


Leadership
Church Council

Our Church Council consists of nine members serving 2-year terms and leads the congregation in fulfilling our mission.
2021 Church Council Members:
Barry Needle (President), Erika Hulse (Vice President), Lisa Snyder (Treasurer), Joe Bastante (Secretary), Dan Mitchell, Dave Geisler, Mike Haertling, Derric Grimes, Jamie Measmer
Officers are determined by the Council at their first meeting in January.
Operational support
Chair Team
Volunteers are needed each week to set up and tear down seating for the 10:45 contemporary worship service in the Family Life Center.
Contact: David Webb


Church and Grounds Maintenance Team
Skills of all types are needed to help with regularly scheduled or special projects including carpentry, computer, electrical, plumbing, painting, roofing, gardening, and landscaping.
Contact: Garett Nigg


Counting Team
Count church offerings after Sunday worship services.
Contact: Finance


Worship Support

Acolytes
Contact: MaryAnn Unger


Altar Care
Sanctuary
Contact: Linda Merrill
Family Life Center
Contact: Mike Hahne


Church Decorators
Contact: Kim Simpson


Lay Readers
Contact: Mike Hahne


Sound Team
Sanctuary
Contact: Jim Marting
Family Life Center
Contact: Christopher Reed


Live Stream Team
Contact: Susan Moore


Worship Assistants
Contact: Mike Hahne


Ushers
Contact: Mike Hahne
There are different kinds of gifts, but the same Spirit distributes them.
There are different kinds of service, but the same Lord.
There are different kinds of working, but in all of them
and in every one it is the same God at work.
- 1 Corinthians 12:4-5