Worship at Resurrection is designed to be a life-changing encounter with the living God through Word and Sacrament. Part of the larger Christian witness of the Lutheran Church-Missouri Synod, Southeastern District, services are planned using the best of traditional and contemporary forms according to the church year and the weekly scripture lessons.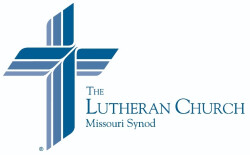 In May 2018, Resurrection Lutheran Church celebrated 40 years of ministry in this neighborhood on the southern edge of Cary, North Carolina, joyfully serving and ministering to this western Wake County area since 1978!
Celebrating our Savior's love continues today in the faithful gathering of God's people. From the moment you walk up to the building you can expect…


A Warm Greeting
A heartfelt greeting is part of what makes a church a church. No matter what question you might have, just ask. Our greeters are there to help you get settled and comfortable.
Conversation
Expect to be noticed. Expect people to say something like, "Hi, we haven't met before, is this your first time?". Expect for people to reach out to you in love.
Worship
We love music, all kinds of music. From hymns to contemporary praise and worship, we use music to show our Lord how much we love and honor Him.
Truth
The Bible tells us to speak the truth in love. The Bible is God's truth. At RLC, we seek to explore, understand, and apply God's truth to our lives at every level in a spirit of love. You will find a growing variety of resources to help you grow in God's truth.