Resurrection Lutheran Church (RLC) offers a broad array of Christian education opportunities to grow in grace, including Sunday morning education classes for adults and children, confirmation classes, mid-week Bible studies, and Vacation Bible School held in the summer.


Sunday Morning
RLC values Christian education, for adults and children, and considers it to be an essential part of a healthy equipping ministry. This Winter, we offer Sunday School opportunities virtually for adults and children.


Adult Christian Education

A new adult Christian education class led by Pastor Jonathan will be starting on Sunday, April 18 at 9:30 am via Zoom.
Zoom invitations will be sent on Sunday mornings prior to class through your RCB email, after you have registered. To register, contact the church office at or 919-851-7248.
Race and the Gospel
Ephesians 2:11–16 carries a unique importance regarding an issue that has plagued American churches since the conception of America itself—racism. The doubt and frustration surrounding current conversations about race and ethnicity provoke questions like, "Why do we keep bringing racism up?" "Isn't race just a social construct?" and "Isn't there just one race—the human race?" However, our nation has come to a turning point where many Christians can no longer ignore racial tensions or use simplistic responses to deflect from the complexity of our country's racial problem. As those who follow Jesus, Christians have the unique opportunity to enter into—rather than shy away from—conversations about race and reconciliation in light of the hope of the gospel.
In this five-part series, pastors Bryan Loritts and Matt Chandler use Paul's words in Ephesians to address race, racism, and injustice. Through teaching and honest dialogues, Bryan and Matt will unpack the hard truths about America's racial past and present and suggest a pathway forward of healing, justice, and hope for multiethnic harmony in the church.


Race and the Gospel Study Guide

They are also available in the church office.


You may also view or download all videos
for the study through your RightNow Media account.
If you have not set up your (free) RightNow Media Account,
use this link to do so:
https://www.rightnowmedia.org/Account/Invite/RLCCary


Children and Youth Sunday School
We are continuing to offer Sunday School virtually to the children and youth of RLC. All of the information is located on this website - under Ministries, on Sunday School for Kids webpage. You will need a password to access the next page, Virtual Sunday School. Check your email, or reach out to , or contact the church office ( , 919-851-7248).
Then, all you need is your Bible and an open heart with God!


For Children up to 4th Grade:
We are working through the curriculum, Simply Loved, from Group.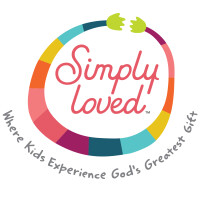 In this new unit, our Bible point is God guides us…and gives us what we need. We meet another Bible buddy, Radar, and learn the memory verse, Proverbs 3:5-6.



The video containing the lesson, songs, and message from our Bible buddy is available online on Sunday mornings. It will be available for a few weeks, so you can watch at home at a time that is convenient for your family and have a chance to catch up if you miss a week.


For Children, 5th-8th Grade:
We are working through the curriculum, Connect, by Sparkhouse.
Join us as we learn about God's big story with Becky, Todd, and friends as they explore and retell stories from the Bible. Each week, we'll dive into the Bible to see and explore Biblical themes through animated videos and hands-on activities.

Join Ms. Sandy via Zoom on Sunday at 9:30 am!
An email will be sent with the invite link.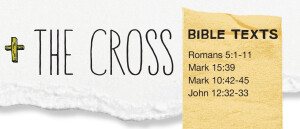 The video will be available for a few weeks, so you have a chance to catch up if you miss a week.


Come join us for Sunday School fun!
Please contact Ms. Lea at with any questions.
Confirmation
This year, Confirmation is designed for families of 7th-8th grade students. Young people at this stage learn, develop, and take ownership the professions of their faith. It is also the opportunity to be commissioned into full participation in congregational life. Confirmation promotes the lifestyle of following Jesus.
Click HERE for more information about our Confirmation program.

RightNow Media
We are excited to share that Resurrection Lutheran Church now has access to an extensive, new video library called RightNow Media!
It's like the "Netflix of Video Bible Studies" and has a HUGE library of faith-based videos that you can access whenever and wherever you want—on your phone, tablet, computer, or on your TV at home. You get FREE access to thousands of video resources to help you with parenting, marriage, discipleship and more. It includes content for all ages and stages of life, and all of your family members are invited to set up their own accounts as well.


Use this link to sign up for a FREE RightNow Media Account:
https://www.rightnowmedia.org/Account/Invite/RLCCary

You can also download the RightNow Media app for your smart phone, tablet, Apple TV, Roku, or Amazon Fire TV.
There is no cost to you. Once your account is set up, you can start watching right away! You will have access to over 20,000 Biblically-based videos for individuals, families, students, small groups, leadership development, and more. We hope you enjoy this gift from us to you!
Weekly Classes
Monday Evening
Women's Bible Study
Dates: March 8-May 24
Time: 7:00-8:00 pm
Place: Online, At-Home
Leader: Jamee Thieme, Sharon Hahne

Love Rules tells the story of spiritual transformation, shows how God wants us to love better, and helps us see how we can. This Bible study addresses one commandment each week, then follows up with four devotions that approach the topic from different angles. The readings take a what does this mean approach by asking open-ended questions and providing related Bible readings.



Men's Ministry
Dates: Ongoing
Time: 7:00-8:00 pm
Place: Online, At-Home
Leader: Tom Gebbia

Mark Otten will lead a six week study, Standing Tall - Developing a Leader's Heart Through the Book of Nehemiah, currently on RightNow Media. The book of Nehemiah is one of the greatest sources for leadership development that has ever been written. This series helps us discover from Nehemiah himself, the heart and means of leading others to accomplish the impossible.
Watch Session 1 Video here:
RightNow Media : Standing Tall
Contact Tom Gebbia at or join the Men's Ministry group through RCB to receive the Zoom invite.
Tuesday Morning
Preview Study of Weekly Sunday Readings
Time: 10:30-11:30 am
Place: Online, At-Home
Leader: Pastor Jonathan Blanke
This class is currently meeting online through Zoom on Tuesdays at 10:30 am. You will receive an email invitation around 10:20 am.
If you would like to join and aren't signed up, please email Pastor Jonathan at .
God gives His Word to instruct, guide, and bless our lives. The Scripture lessons in worship offer a menu every Sunday to build up the people of God in faith and hope. We will study the lessons for the following Sunday, and as we do, we expect that this Word will enrich and edify our community prayer, faith, and servant life in Christ.
We will study the coming Sunday Scripture lessons, confident that the Spirit will be:
Enhancing and enriching our Sunday worship life!

Letting God's Word edify daily and Sunday faith life!

Connecting the themes of the four lessons into a tapestry!

Listening to the Spirit of God at work in Word and one another!

Building our community life together!

Wednesday Evening
This is the Church
Dates: February 10-April 7
Time: 7:30-8:30 pm
Place: Online, At-Home
Leader: Pastor Jonathan Blanke

Pastor Jonathan is offering an introduction/review of the main doctrines of the Christian faith, starting on Wednesday, February 10 at 7:30 pm, entitled "This Is the Church." The focus of the class will be on the core doctrines of the Christian faith (including the Ten Commandments, Apostles' Creed, Lord's Prayer, Holy Baptism, Confession, and the Lord's Supper), understanding how/why they occur in our worship life and what makes Christianity different from all other world religions.
Textbooks will be the Bible and Luther's Small Catechism. Be prepared for a class that will go no longer than one hour and will be accessible via Zoom. Both newcomers and veterans of the faith are welcome to take part! To sign up, contact Pastor Jonathan at .


The Book of Ephesians
Dates: February 24-April 28
Time: 7:30-8:30 pm
Place: Online, At-Home
Leader: Mindy Stephani

Has it ever "dawned on you" that nothing has ever dawned on God? He knew before the world began that His people would face hardship, so He gave us His Word. The Book of Ephesians is a survival manual — it equips believers to thrive in a world that hates the message of Jesus Christ. Paul the Apostle writes to encourage believers to live well — we've been lifted from the graveyard of sin and called to shout the gospel into the darkened world.
We will gather after our mid-week Lenten services from 7:30-8:30 pm for 10 Wednesday evenings starting with February 24 and ending on April 28. This class will be led by Mindy Stephani via Zoom. There is no cost and free study guides are available. To register for the class or to request study guides, contact the church office at or 919-851-7248.

Thursday Evening
Financial Peace University
Dates: April 15-June 10
Time: 7:00-8:00 pm
Place: Online, At-Home
Leader: Bob Williams

Take control of your money with Financial Peace University! This nine-lesson class uses biblical wisdom and common sense to help you tackle budgeting, pay off debt, and make your money work for you!
If you or someone you know is in need of new hope in developing skills in life management and financial peace, please sign up by contacting the church office ( , 919-851-7248).
VACATION BIBLE SCHOOL (VBS)

Look for Summer 2021 VBS Dates - Posted Soon!
We hope VBS week brings you and your family fun and excitement as your faith continues to grow stronger with Jesus.