Resurrection Lutheran Church (RLC) offers a broad array of Christian education opportunities to grow in grace, including Sunday morning education classes for adults and children, confirmation classes, mid-week Bible studies, and Vacation Bible School held in the summer.
The current Christian Education class sheet can be found here. It is also available in hard copy in the church office and at the information centers in the Narthex and the Family Life Center.


Sunday Morning
RLC values Christian education, for adults and children, and considers it to be an essential part of a healthy equipping ministry. We offer a Sunday School education hour for adults and children that meets at 9:15-10:15 am, September through May.


Adult Christian Education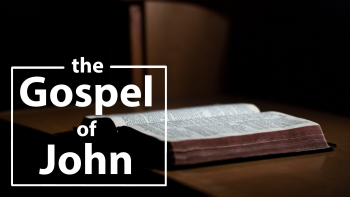 Starting on Sunday, January 12, the only adult class offered for the 1st block of the winter session, Jesus, God Revealed: Receiving and Communicating God's Gift of Life in the Gospel according to St. John, will begin in the Fellowship Hall and be led by Pastor Jonathan Blanke. This class will run for 7 weeks from January 12 through February 23.

For more information, see The Gospel of John webpage.


Children and Youth Sunday School
Sunday School for children and youth is held at 9:15-10:15 am on Sundays, September through May.
No classes on Sunday, April 12 (Easter). Last class will be Sunday, May 17.

RM 123 - 3 and 4 year olds
RM 131 - Kindergarten-2nd Grade
RM 133 - 3rd and 4th Grade
RM 135 - 5th and 6th Grade
RM 246 - Middle School - 7th and 8th Grade
RM 253 - High School - 9th-12th Grade

Confirmation
Confirmation is designed for families of 5th-8th grade students. Young people at this stage learn, develop, and take ownership the professions of their faith. It is also the opportunity to be commissioned into full participation in congregational life. Confirmation promotes the lifestyle of following Jesus.
Click HERE for more information about our Confirmation program.


Weekly Classes
Monday Evening
Women's Bible Study
Dates: November 4-January 13
Time: 7:00-8:00 pm
Place: Room 151, Family Life Center
Leaders: Sharon Hahne, Dawn Leister, Jamee Thieme

Joy: A Study of Philippians by Deb Burma. A close look at Paul's Letter to the Philippians, the "letter of joy", is an eight week study that guides us in our exploration of JOY through personal study and group discussion. Participants can order the study guide from Amazon, Christianbook.com, or Concordia Publishing (cph.org).
Dates: January 20-March 9
Time: 7:00-8:00 pm
Place: Room 151, Family Life Center
Leaders: Dawn Leister, Sharon Hahne

Forgiveness: Received from God, Extended to Others by Donna Pyle. Forgiveness is always personal. It's incredibly difficult to do. But it's never optional. Through this study, you will learn of the life-altering, rich teachings God's Word offers about forgiveness. Your heart will soften as you learn of Jesus' forgiveness for you, and you'll be encouraged to extend that same forgiveness to others. Books are available from Amazon and ChristianBook.com.


Men's Ministry
Dates: Starting January 13
Time: 7:00-8:00 pm
Place: Room 240, Family Life Center
Leader: Tom Gebbia

The Men's Ministry continues their weekly study and fellowship. Potlucks begin at 6:30 pm.
Monthly breakfasts (2nd Saturday of month) are held from 7:30-9:00 am in Fellowship Hall. All men are invited to attend any time!


Tuesday Morning
Preview Study of Weekly Sunday Readings
Dates: Starting January 7
Time: 10:30-11:30 am
Place: Room 240, Family Life Center
Leader: Pastor Jon Richter

God gives His Word to instruct, guide, and bless our lives. The Scripture lessons in worship offer a menu every Sunday to build up the people of God in faith and hope. We will study the lessons for the following Sunday, and as we do, we expect that this Word will enrich and edify our community prayer, faith, and servant life in Christ.
We will study the coming Sunday Scripture lessons, confident that the Spirit will be:
Enhancing and enriching our Sunday worship life!

Letting God's Word edify daily and Sunday faith life!

Connecting the themes of the four lessons into a tapestry!

Listening to the Spirit of God at work in Word and one another!

Building our community life together!


Wednesday Morning
LifeLight
Dates: January 8-March 4
Time: 9:30-11:00 am
Place: Room 151, Family Life Center
Leader: Kay Tharp

Materials: Bible and LifeLight workbook. Cost is $11.00, payable at first class.
Exodus, Part 2 will be the focus for this class. This nine-week study is part of the LifeLight Bible study series. The goal of LifeLight is that through a regular program of in-depth personal and group study of Scripture, more and more Christian adults may grow in their personal faith in Jesus Christ.
The LifeLight format includes a study guide with Bible reading and questions for each lesson, an enrichment magazine with articles about history and current applications, and informal group discussion at the Wednesday morning sessions. New faces are always welcome!


Wednesday Evening (Adult Class)
Unleashed
Dates: Starting January 8
Time: 6:30-7:45 pm
Place: Room 151, Family Life Center
Leader: Mindy Stephani
Unleashed: Being Conformed to the Image of Christ is the first program (for 6 weeks) that we will tackle. Pastor Eric Mason will provide fascinating 12-15 minute video teachings for us with a brief testimony about the subject from another individual after that. Some of the topics covered are Faith and Repentance, Grown by the Word of God, The Role of Suffering in Sanctification, Strongholds-Hindrances to Growth, the Local Church and Spiritual Growth and others.


Friday Morning
Moms Together
Dates: January 13-April 17
Time: 9:30-11:30 am
Place: Fellowship Hall

We are Moms - of all ages - who meet on the 1st and 3rd Fridays of the month for food, fun, and fellowship. Come join us in our ongoing Bible study and discussion starting with Walking with God in the Season of Motherhood by Melissa B. Kruger. Childcare provided for minimal cost.


Sunday Evening
Crossways
Dates: January 5-May 3
Time: 6:30-8:00 pm
Place: Room 240, Family Life Center
Leaders: Mel Tolliver and Todd Trautman
Cost: $10 per section, $60 total

Description: Crossways is a 60 unit survey course of the Biblical narrative and its major themes. We will start with creation and move all the way through Revelation. To understand Jesus, we need to understand the story line that leads up to Him.
The 6 sections or 60 units span over 2 school years:
September 16-December 9, 2018
January 6-May 5, 2019
September 8-December 8, 2019
January 5-May 3, 2020


Vacation Bible SCHOOL

More information for VBS 2020 will be available closer to the dates.

We had a great time at Vacation Bible School! This summer during The Mane Event, we shared God's love and grew in faith through music, crafts, stories, and activities. Thank you for being part of the fun and fellowship!
Preschool (3 years old) through Kindergarten classes were held on Monday, June 24, 2019 through Friday, June 28, 2019 from 9:00 am-12:00 pm.
There was a $10 registration fee.
Click HERE to download the registration form. Complete and return to Resurrection Lutheran Church office, attn: Susan Richard, with payment.
A parent or guardian must sign the medical release on page 2 to complete registration.
Questions? Contact Susan Richard (919-467-5751) or Lea Webb (919-851-7248, ).
Thank you for sharing your child with us this summer!