Resurrection Lutheran Church (RLC) offers a broad array of Christian education opportunities to grow in grace, including Sunday morning education classes for adults and children, confirmation classes, mid-week Bible studies, and Vacation Bible School held in the summer.
Sunday Morning
RLC values Christian education, for adults and children, and considers it to be an essential part of a healthy equipping ministry. This Fall, we offer Sunday School opportunities online for adults and children.


Adult Christian Education

For Fall 2020, one adult Christian education class is being held via Zoom on Sunday mornings at 9:30 am. This 12-week class started September 20 and will end on December 13.
The study is based on Max Lucado's Unshakable Hope: Building Our Lives on the Promises of God. Lucado unpacks 12 of the Bible's most significant promises, equipping you to overcome difficult circumstances by keeping your focus on the hope found in the promises of Scripture.

This class is team led and Zoom invitations are sent on Sunday mornings prior to class through your RCB email, after you have registered.
To register, contact the church office at or 919-851-7248.


Children and Youth Sunday School
This Fall, we are offering Sunday School virtually to the children and youth of RLC. All of the information is located on the church website - under Ministries, on Sunday School for Kids webpage. You will need a password to access the next page, Virtual Sunday School. Reach out to Lea Webb or contact the church office ( , 919-851-7248).
Then, all you need is your Bible and an open heart with God!


For Children up to 4th Grade:
We are working through the curriculum, Simply Loved, from Group.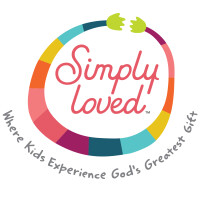 In the first unit, In the Beginning, we discovered that God always loves us. We heard from our Bible buddy, Savanna the Giraffe, as she shared fun facts about giraffes and our memory verse, Ephesians 3:18.
In the second unit, God Has a Plan, we learned that we can trust God. We met Bible buddy, Rae the Manta Ray and he taught us our memory verse, Psalm 33:4.
Now in the third unit, we learn that Jesus loves everyone. We were introduced to our Bible buddy, Decker the Crab. He teaches us about crabs and our memory verse, John 13:34.
"So now I am giving you a new commandment:
(hold your hands out like a tray)
Love each other.
(make a heart with your hands)
Just as I
(point up to God)
have loved you,
(point forward)
you should love each other."
(cross your arms over your heart)
The video containing the lesson, songs, and message from our Bible buddy is available online prior to Sunday morning. It will be available for a few weeks, so you can watch at home at a time that is convenient for your family and have a chance to catch up if you miss a week.
Join us as we learn all about how God always loves us!


For Children, 5th-8th Grade:
We are working through the curriculum, Connect, by Sparkhouse.

We will be exploring God's big story with Becky, Todd, and friends as they explore and retell stories from the Bible. Each week, we'll dive into the Bible to see and explore Biblical themes through animated videos and hands-on activities.
Join us every Sunday morning at 9:30 am via Zoom with Ms. Sandy!
An email will be sent with login instructions.
The video will be available for a few weeks, so you have a chance to catch up if you miss a week. We are studying the unit, Jesus: Ministry, and the Baptism, 12 Disciples, Parables, and Healings lessons. This week's lesson is Teachings.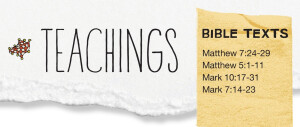 Come join us for Sunday School fun!
Please contact Ms. Lea at with any questions.
Confirmation
This year, Confirmation is designed for families of 7th-8th grade students. Young people at this stage learn, develop, and take ownership the professions of their faith. It is also the opportunity to be commissioned into full participation in congregational life. Confirmation promotes the lifestyle of following Jesus.
Click HERE for more information about our Confirmation program.

RightNow Media
We are excited to share that Resurrection Lutheran Church now has access to an extensive, new video library called RightNow Media!
It's like the "Netflix of Video Bible Studies" and has a HUGE library of faith-based videos that you can access whenever and wherever you want—on your phone, tablet, computer, or on your TV at home. You get FREE access to thousands of video resources to help you with parenting, marriage, discipleship and more. It includes content for all ages and stages of life, and all of your family members are invited to set up their own accounts as well.


Use this link to sign up for a FREE RightNow Media Account:
https://www.rightnowmedia.org/Account/Invite/RLCCary

You can also download the RightNow Media app for your smart phone, tablet, Apple TV, Roku, or Amazon Fire TV.
There is no cost to you. Once your account is set up, you can start watching right away! You will have access to over 20,000 Biblically-based videos for individuals, families, students, small groups, leadership development, and more. We hope you enjoy this gift from us to you!
Weekly Classes
Monday Evening
Women's Bible Study
Dates: October 19-December 7
Time: 7:00-8:00 pm
Place: Online, At-Home
Leader: Jamee Thieme, Sharon Hahne

This eight-lesson women's Bible study, Enough for Now by author Sharla Fritz,
explores the idea of 'enough' through the study of Scripture - specifically the parable of the rich fool, personal stories, and practical exercises. Over the course of the eight lessons, women will discover how to escape the insatiable quest for more by finding their 'enough' in God. Book available at Amazon, ChristianBook.com, or Concordia Publishing House cph.org.
Contact Sharon Hahne or Jamee Thieme through RCB to be added to group and to receive Zoom invite.
Men's Ministry
Dates: November 2-January 11
Time: 7:00-8:00 pm
Place: Online, At-Home
Leader: Tom Gebbia

We started a new study, The Gospel of Mark with Francis Chan. We are able to access the videos through RightNow Media. If you have not signed up yet, go to rightnowmedia.org/Account/Invite/RLCCary to register for your free account.
The Gospel of Mark chronicles Jesus's journey from Galilee to Jerusalem. Along the way, the Messiah gathers a ragged band of disciples. As crowds grow and dwindle on the road to Jerusalem, only a few stick by the Suffering Savior on the road of discipleship.
Contact Tom Gebbia at or join the Men's Ministry group through RCB to receive the Zoom invite.

Tuesday Morning
Preview Study of Weekly Sunday Readings
Time: 10:30-11:30 am
Place: Online, At-Home
Leader: Pastor Jonathan Blanke
This class is currently meeting online through Zoom on Tuesdays at 10:30 am. You will receive an email invitation around 10:20 am.
If you would like to join and aren't signed up, please email Pastor Jonathan at .
God gives His Word to instruct, guide, and bless our lives. The Scripture lessons in worship offer a menu every Sunday to build up the people of God in faith and hope. We will study the lessons for the following Sunday, and as we do, we expect that this Word will enrich and edify our community prayer, faith, and servant life in Christ.
We will study the coming Sunday Scripture lessons, confident that the Spirit will be:
Enhancing and enriching our Sunday worship life!

Letting God's Word edify daily and Sunday faith life!

Connecting the themes of the four lessons into a tapestry!

Listening to the Spirit of God at work in Word and one another!

Building our community life together!


Wednesday Morning
LifeLight
Dates: (class not being held at this time)
Time: 9:30-11:00 am
Place: Room 151, Family Life Center
Leader: Kay Tharp

Materials: Bible and LifeLight workbook. Cost is $11.00, payable at first class.
This nine-week study is part of the LifeLight Bible study series. The goal of LifeLight is that through a regular program of in-depth personal and group study of Scripture, more and more Christian adults may grow in their personal faith in Jesus Christ.
The LifeLight format includes a study guide with Bible reading and questions for each lesson, an enrichment magazine with articles about history and current applications, and informal group discussion at the Wednesday morning sessions. New faces are always welcome!


Wednesday Evening (Adult Class)
Dates: (class not being held at this time)
Time: 7:00-8:30 pm
Place: Online, At-Home
Leader:


VACATION BIBLE SCHOOL (VBS)
Thank you for joining us
for our BOLT Backyard VBS Adventure!
We hope the week brought you and your family fun and Vacation Bible School excitement. With each daily activity and story, I hope your faith has continued to grow stronger with Jesus.