Resurrection Lutheran Church (RLC) offers a broad array of Christian education opportunities to grow in grace, including Sunday morning education classes for adults and children, confirmation classes, mid-week Bible studies, and Vacation Bible School held in the summer.


Sunday Morning
RLC values Christian education, for adults and children, and considers it to be an essential part of a healthy equipping ministry. We offer Sunday School opportunities for adults and children at 9:30 am, September through May.


Adult Christian Education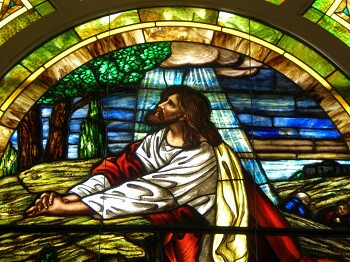 Prophets Pointing to Jesus
You might have heard this phrase before, "The whole Bible is about Jesus" or "all of Scripture points to Jesus" but phrases like that can raise a lot of questions. In what way does it really all point to Jesus? When we read parts of the Bible, especially the Old Testament, it can be hard to see Jesus in some of the stories. That is the topic we look forward to tackling in our upcoming Sunday morning Bible Study! As we are heading towards Advent and the celebration of our Savior's birth, we will look at some of the Old Testament prophets and how they pointed to Jesus' birth. Throughout the study, we will also look at the historical context of these particular prophets to help us better understand why this message of a Savior was so important for them and why it is still important for us today!
This new adult Christian education class, team led by Pastors Jonathan and Zach, will be held on Sunday mornings from 9:30-10:30 am. The class will run November 7-December 19, with no class held on November 28 or December 12. No need to register, just plan to attend in Room 240, Family Life Center.


Christian Caregiving
Have you ever had a friend or neighbor who was hurting spiritually or emotionally? Have you ever wanted to share, with another person, the love and caring you may have received from fellow Christians? Have you ever known someone who was being consumed by guilt and needed the freedom that God's forgiveness brings? Have we got the course for you!
RLC will be offering a 6-week course based on the book, Christian Caregiving: A Way of Life, by Kenneth Haugk, pastor and clinical psychologist who is the founder of the Stephen Series (Stephen Ministry). This course will help you discover ways to become a distinctively Christian caregiver.
Beginning on Sunday, November 7, the class will meet in Room 251, Family Life Center, at 9:30 am during the Sunday school hour for 6 weeks. No class held on November 28 and December 12.
Contact Sue Campau, Jan Boyer, Pastor Alan Shaw, or the church office ( , 919-851-7248) to sign up and make arrangements to receive a copy of the book.


Youth Sunday School


Join us for Sunday School from 9:30-10:30 am! We are excited to have Youth Sunday School again in-person. Thank you to all the teachers who have volunteered to lead this year. All classes are held in the Family Life Center.
2-4 year olds in Room 134
Kindergarten-1st Grade in Room 131
2nd-3rd Grade in Room 133
4th-5th Grade in Room 132
6th-8th Grade in Room 246
9th-12th Grade in Room 253 (The Warehouse)
Children, 4 years and older, are asked to wear masks for Sunday School.
If you have any questions, contact MaryAnn Unger, Director of Children and Family Ministry, at .
Confirmation
Youth Confirmation at RLC is a 2-year program that traditionally begins ("Confirmation 1") at Grade 7 and finishes at the end of Grade 8 ("Confirmation 2"). After a pandemic year, we recognize that some flexibility in grade levels as young people enter this structured faith formation process is warranted - thus our rebranding each class "Confirmation 1" and "2."
If you are interested in Confirmation, please reach out to Pastor Jonathan at .
LEARN MORE about our Confirmation program.
Weekly Classes
Monday Evening
Women's Bible Study
Dates: September 13-December 13
Time: 7:00-8:00 pm
Place: Online via Zoom
Leader: Jamee Thieme, Sharon Hahne

Take Heart: God's Comfort for Anxious Thoughts
Real life can be a real mess.
Feelings of anxiety can attack, overwhelm, and drag us down. We want to turn away from others and rely on ourselves to escape the situation. But God will not let go of you. He will meet you in the midst of your darkness, in the place where you think you are farthest from Him.
Author Lindsay Hausch is no stranger to real-life struggles with anxious thoughts. She knows that, even with the power of God's grace, overcoming anxious thoughts is not as simple as praying enough or having enough faith. Instead, the struggle can be a training ground for spiritual growth. God's love for you is present.
Books are available through Amazon, Concordia Publishing House (cph.org), christianbook.com.
For more information, contact Jamee Thieme through RCB or the church office ( , 919-851-7248).

Men's Ministry Weekly Study and Fellowship
Dates: Ongoing, Started September 13
Time: 7:00-8:00 pm
Place: Room 240, Family Life Center
Leader: Tom Gebbia

Men gather for fellowship, study, and small group discussion. The Men's Ministry's Monday night study and fellowship runs September through May. All men welcome.
Contact Tom Gebbia at or join the Men's Ministry group through RCB.
Tuesday Morning
Tuesday Morning Bible Study and Fellowship
Dates: Ongoing
Time: 10:30-11:30 am
Place: Room 151, Family Life Center and Via Zoom
Leader: Pastor Jonathan Blanke
God gives His Word to instruct, guide, and bless our lives. The Scripture lessons in worship offer a menu every Sunday to build up the people of God in faith and hope. We will study the lessons for the following Sunday, and as we do, we expect that this Word will enrich and edify our community prayer, faith, and servant life in Christ.
We will study the coming Sunday Scripture lessons, confident that the Spirit will be:
Enhancing and enriching our Sunday worship life!

Letting God's Word edify daily and Sunday faith life!

Connecting the themes of the four lessons into a tapestry!

Listening to the Spirit of God at work in Word and one another!

Building our community life together!

Wednesday Evenings
Patterns of Evidence: The Red Sea Miracle
Dates: Started October 27
Time: 6:30-7:45 pm
Place: Room 151, Family Life Center
Leader: Melinda Stephani
Patterns of Evidence: The Red Sea Miracle is the second in our two-part film series by award-winning filmmaker, Timothy Mahoney. In this investigation, he examines the journey to the crossing location, looking at two competing views of the Red Sea Miracle. One he calls the "Egyptian Approach," which looks near Egypt. The other he calls the "Hebrew Approach," which looks far from Egypt to the Gulf of Aqaba where divers have been searching for the remains of Pharaoh's army on the seafloor. The investigation raises giant questions about the real location for the crossing site and its implications on your view of God. The answers to these questions point to one of two very different realities.
Join Timothy Mahoney as he retraces the steps of Moses and the Israelites, looking for answers in our Wednesday Night Workshop class starting October 27 from 6:30-7:45 pm in Room 151, Family Life Center. As he investigates the possible locations, he interviews top-level secular and biblical scholars in search for clues that support the Bible's timeline for this pivotal event in history. Now, see the evidence as the Bible comes alive with dramatic recreations, 3D animations, and never seen before footage.
Investigate the Israelites' route to the miraculous sea crossing. This small group study includes thought-provoking questions that will help you explore key scenes from the film and why it matters to our faith. Register with Mindy Stephani or the church office ( , 919-851-7248).



Men with Kids
Dates: Started September 8
Time: 6:30-7:30 pm
Place: Fellowship Hall
Leader: Tom Gebbia
This group is specifically designed for men with kids attending Wednesday Night Workshop.
Contact Tom Gebbia at or join the Men's Ministry group through RCB.
Monthly Classes
The Great Sending: God's Heart for the World Beating Through You
Dates: 2nd and Last Thursdays, Started September 9
Time: 7:00-8:00 pm
Place: Online via Zoom
Leader: Pastor Jonathan Blanke

The Great Sending brings together 42 brief devotional Bible studies written by well-known and respected leaders in the Lutheran Church – Missouri Synod (LCMS) to challenge and encourage Christians and Christian congregations everywhere to understand and participate in the sending nature and activity of God more fully.
For more information, contact Pastor Jonathan at .
VACATION BIBLE SCHOOL (VBS)
Thank you to all who participated in GOD'S CREATION! AT HOME FAMILY VBS this summer.

Resources provided to families included lesson ideas, snack suggestions, songs, and crafts.
A great way for families to explore God's creation and to find every day ways at home to see how His creation is part of our every day lives.
RightNow Media
We are excited to share that Resurrection Lutheran Church now has access to an extensive, new video library called RightNow Media!
It's like the "Netflix of Video Bible Studies" and has a HUGE library of faith-based videos that you can access whenever and wherever you want—on your phone, tablet, computer, or on your TV at home. You get FREE access to thousands of video resources to help you with parenting, marriage, discipleship and more. It includes content for all ages and stages of life, and all of your family members are invited to set up their own accounts as well.


Use this link to sign up for a FREE RightNow Media Account:
https://www.rightnowmedia.org/Account/Invite/RLCCary

You can also download the RightNow Media app for your smart phone, tablet, Apple TV, Roku, or Amazon Fire TV.
There is no cost to you. Once your account is set up, you can start watching right away! You will have access to over 20,000 Biblically-based videos for individuals, families, students, small groups, leadership development, and more. We hope you enjoy this gift from us to you!