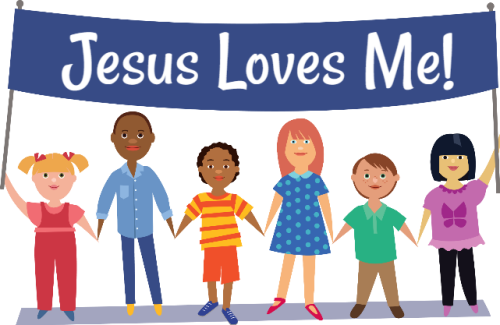 Our Children and Family Ministry is all about:
> bringing our kids closer to Jesus
> providing a safe place for children to gather
> encouraging children to bring a friend
> building discipleship skills
> offering educational opportunities for families

Questions? Contact Erika Hulse, Children and Family Ministry Director,
at .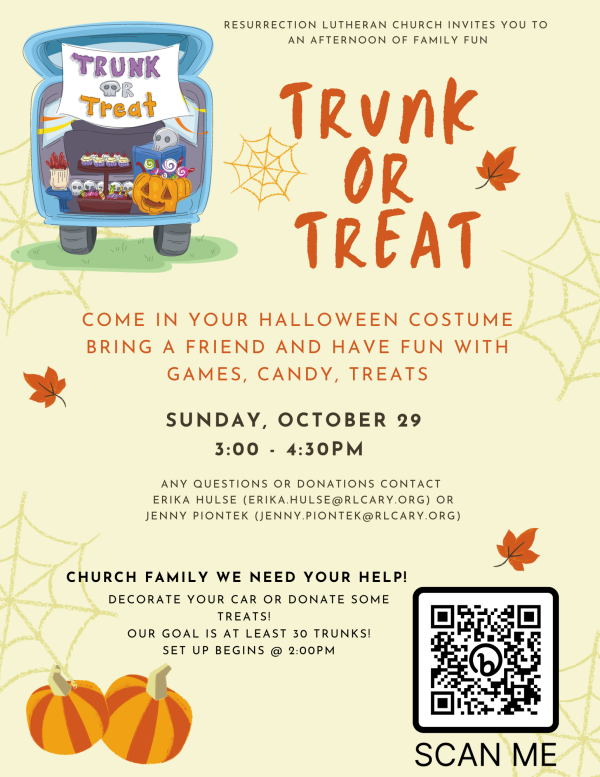 Trunk and Donation Sign Up: https://bit.ly/3t3UymU

Sunday Morning
Nursery for Infants and Toddlers
The nursery room is open to use (unattended) on Sundays, 7:45 am-12:45 pm. It is located near the Fellowship Hall and restrooms.


Worshipping with Small Children
Children are welcome in all of our worship services. God loves the little children, and so do we!
Rainbow Bags are available to use during worship. Feel free to have your child grab a bag on the way into service from the Narthex or Family Life Center lobby. Please return the bag on your way out.


Children's Message
Our focus is to connect the theme and message of the day in a simpler way that children can understand and relate to on their level. We invite the children to come forward to hear the message.


Sunday School
Youth Sunday School is held 9:30-10:30 am from September-May with classes in the Family Life Center.
Preschool in Room 132
Kindergarten-1st Grade in Room 135
2nd-3rd Grade in Room 131
4th-5th Grade in Room 133
6th-12th Grade in Room 253 (The Warehouse) with Jenny
Registration - https://forms.gle/7zY9ExYU4vf98N3Z7


Children's Church
Children's Church is held during the 11:00 am Praise and Worship service in the Family Life Center. Children, ages 3-6, are dismissed before the sermon for a 20-minute Bible lesson with corresponding crafts, games, and songs. This is a time to help grow their faith.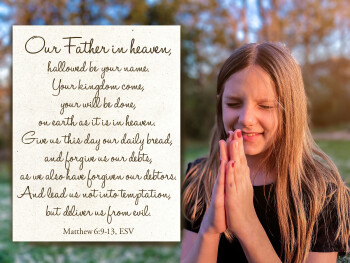 Wednesday Night Events
Kidz Live
The Justice Family is teaching children, pre-kindergarten-5th grade, all about Missionaries! Using the curriculum from the LCMS International Mission Office, they have already traveled to two continents, but it is never too late to join them on Wednesdays, 6:00-7:00 pm in Room 151, Family Life Center!


K.I.C.K.S (Kids In Christ Keep Shining)

K.I.C.K.S. provides fun and fellowship for kids in 3rd-5th grade. Led by the Breiler Family, K.I.C.K.S. is held the first Wednesday of the month from 6:00-7:00 pm in the Family Life Center Gym. There is a devotion, games and fun activities.
Christian Education
Baptisms
For information regarding baptisms at Resurrection, please contact Pastor Jonathan Blanke at .


First Communion
First Communion class for 5th Grade youth was held on Wednesdays, 6:30-7:30 pm from January 4-February 15, 2023. The instruction book was This Is the Feast: Preparing for the Lord's Supper (CPH).
If interested in receiving more information about opportunities for Holy Communion among our church's youth, reach out to Pastor Jonathan, .


Mama Bear Apologetics... Also for Papa Bears
Join us for a book study on Mama Bear Apologetics! We will offer 2 identical sessions each week on Tuesdays, 2:00-3:00 pm or Wednesdays, 6:00-7:00 pm in Room 240, Family Life Center, beginning September 5 and 6.
Learn how to raise kids who think critically, love Biblically, and stand firm against the cultural tide. This book study will equip you to teach your kids how to affirm Biblical beliefs about what is true and what is false. Through transparent life stories and clear, practical applications — including prayer strategies — these Mama Bears offer you tools to train yourself, so you can turn around and train your kids.
You will need to purchase the Mama Bear Apologetics book. You will want to attend if you have your own children or grandchildren, want to have children one day, or interact with children on a regular basis — anyone that has an intentional relationship with kids is encouraged to join us.
Led by Pastor Zach ( ) and Erika Hulse ( ).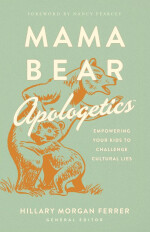 VACATION BIBLE SCHOOL (VBS)

Monday, June 26 - Friday, June 30
9:00 am-12:00 pm
Shine a light on Jesus' love!
We launched on a cosmic quest where we blasted Jesus' shining light to the world. Stellar rocketed us on an out-of-this-world adventure that was light years of faith building fun.
We welcomed over 170 children, ages 4 through rising 5th grade, for an amazing week in God's Word. It was filled with games, crafts, music, and most importantly Jesus!
Cost: $10 per child or $30 max per family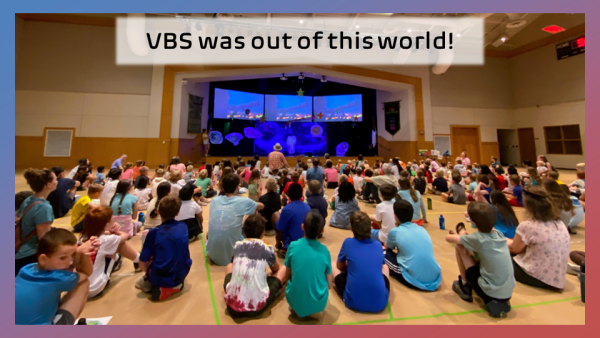 See you in 2024!