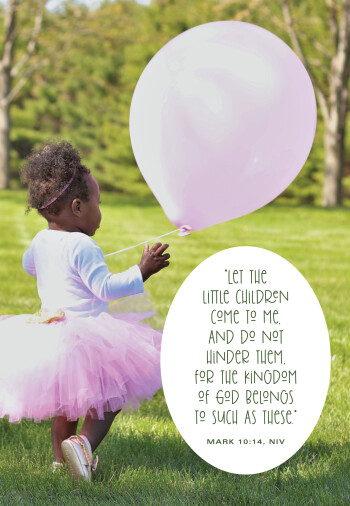 Our Children and Family Ministry is all about:
bringing our kids closer to Jesus
providing a safe place for children to gather
encouraging children to bring a friend
building discipleship skills
offering educational opportunities for families
Questions you may have regarding any of these programs can be directed to MaryAnn Unger, Director of Children and Family Ministry, at .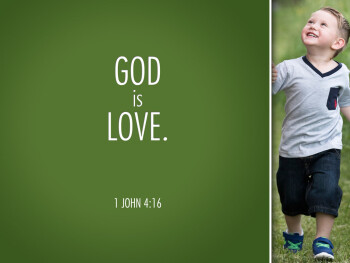 Sunday Morning
Nursery for Infants and Toddlers
Nursery is available and attended on Sundays, 9:15-10:45 am. The room is open to use (unattended) on Sundays, 7:45-9:15 am. It is located near the restrooms, the next door down the hall.


Worshipping with Small Children
Children are welcome in all of our worship services. God loves the little children, and so do we!
Rainbow Bags and books are available to use during worship. Feel free to have your child grab a bag on the way into service from the Narthex or Family Life Center lobby.


Children's Message
Our focus is to connect the theme and message of the day in a simpler way that children can understand and relate to on their level.
We are inviting children to come forward for Children's Messages. If you are not comfortable doing so, we encourage you to sit near the front so the kids can
feel more included.


Sunday School
Join us for Sunday School from 9:30-10:30 am!
Youth Sunday School is held from September-May with classes in the Family Life Center.
2-4 year olds in Room 134
Kindergarten-1st Grade in Room 131
2nd-3rd Grade in Room 133
4th-5th Grade in Room 132
6th-8th Grade in Room 246
9th-12th Grade in Room 253 (The Warehouse)

Children's Church
Occasionally, Children's Church is held during the 11:00 am Praise service in the Family Life Center. Children, ages 3-6, would be dismissed before the sermon for a 20-minute Bible lesson with corresponding crafts and songs. This is a time to help grow their faith.
Youth Group
K.I.C.K.S (Kids In Christ Keep Shining)

K.I.C.K.S. provides fun and fellowship for kids in 3rd-5th grade.
Next Event: Friday, March 18 from 6:00-7:15 pm in the Gym, Family Life Center
This month's event is March Madness! We will play some basketball - fun for even non-basketball players. We will also have a Lent devotion and talk about some of the madness that exists in our world, how prayer is important and something we can do together, with our family, or even alone.
Hope to see lots of 3rd-5th graders! Wear comfortable clothes and gym shoes would be very helpful.
Please RSVP to MaryAnn Unger at or text (cell number in RCB).
Christian Education
Baptisms
For information regarding baptisms at RLC, please contact Pastor Jonathan Blanke at .

First Communion
First Communion Class for 5th Grade Youth was held on Wednesdays, 6:30-7:30 pm from January 5-February 23, 2022 in Room 242, Family Life Center. The instruction book was This Is the Feast: Preparing for the Lord's Supper (CPH).
If interested in receiving more information about opportunities for Holy Communion among our church's youth, please reach out to Pastor Jonathan at .
2021 Communicants celebrated their First Communion during the Maundy Thursday, April 1, 2021 at 7:00 pm worship in the Sanctuary.
Welcome to the Lord's Table, Brady, Meredith, Payton,
Liam, Grace, Lauren, Joshua, Cole, Jonah, and Ava!
VACATION BIBLE SCHOOL (VBS)
Join us this summer for Vacation Bible School!

Monday, June 13 - Friday, June 17
9:00 am-12:00 pm

We are so excited to be meeting in person again for Vacation Bible School this summer! This year, we will go on an epic railway adventure that encounters Jesus' power! Climb aboard for mountains of fun at Rocky Railway! On this faith-filled adventure, kids discover that trusting Jesus pulls them through life's ups and downs.
Click here for more information and to register.
Fellowship for moms
Moms Together
September 3, 2021 is the first date, then the first and third Fridays of every month from 9:30-11:30 am.
Mark your calendar to remember to join in this amazing group of moms for Bible studies, as well as social events. It is a great support system and a wonderful way to meet new women friends. Childcare is available for the regular meetings for a nominal cost.
All moms are welcome, most have babies through middle school kids. Feel free to invite a friend!
Questions can be directed to Angela York or Katie Riccitello through RCB, or .


Find us on Facebook: Moms Together - RLC