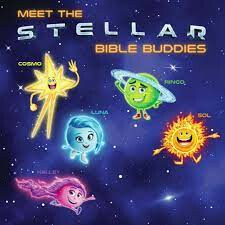 Monday, June 26, 2023 - Friday, June 30, 2023

VACATION BIBLE SCHOOL
Monday, June 26 - Friday, June 30
9:00 am-12:00 pm
Shine a light on Jesus' love!
Let's launch on a cosmic quest where we'll have a blast shining Jesus' light to the world. Stellar rockets us on an out-of-this-world adventure that's light years of faith building fun.
We welcome all children ages 4 through rising 5th grade to join us for this amazing week in God's Word. It will be filled with games, crafts, music and most importantly, Jesus' learning that'll last for light years to come.



Cost: Early Bird Price from March 15-May 31, $5 per child or $15 max per family
June 1-June 26, $10 per child or $30 max per family
Cash or check accepted, payable to Resurrection Lutheran Church. Mail or drop off to Church Office, 100 W. Lochmere Drive, Cary NC 27518.
Register today at vbspro.events/p/events/rlc2023!