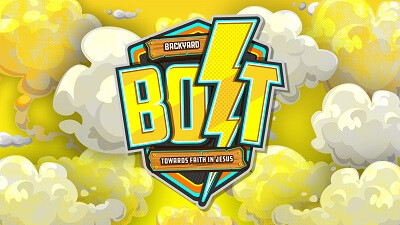 Daily from 08/03/2020 to 08/06/2020
ONLINE VACATION BIBLE SCHOOL WITH BOLT!

We are so excited that VBS WILL BE HAPPENING this year! With one modification, though. Instead of you bringing your kids to VBS, we're bringing VBS to your kids.


Check out this short video about BOLT!

From August 3rd through August 6th, we'll be using a quarantine-friendly VBS called BOLT. With minimal preparation, easy-to-follow instructions, and a video that leads you and your kids step-by-step through each of the 3 days, BOLT is designed for you to perform with your family at home. It's so simple!
During BOLT, your family will participate in fun games that illustrate what it means to listen to, focus on, and follow Jesus. Depending on your pace, you can expect that each day's experience will last about an hour and a half. It's great for the whole family, even middle and high school kids can enjoy it!
Please register at rlcary.org/ministries/vacation-bible-school, so we know the number of kids that will be participating.
If you missed the drive through VBS Packet Pick Up on Tuesday, July 28, contact to make other arrangements.
Mark your calendar for the Live Stream Kick Off on Monday, August 3, 9:00 am on YouTube (youtube.com/ResurrectionLutheranChurchCaryNC).
All information, videos, and resources will be available on the Vacation Bible School page (rlcary.org/ministries/vacation-bible-school) during the week of August 3-6. You can move at your own pace, and at your own time.
In the meantime, get your family excited about BOLT. This is going to be SO MUCH FUN!
Questions? Contact or Susan Richard through RCB.