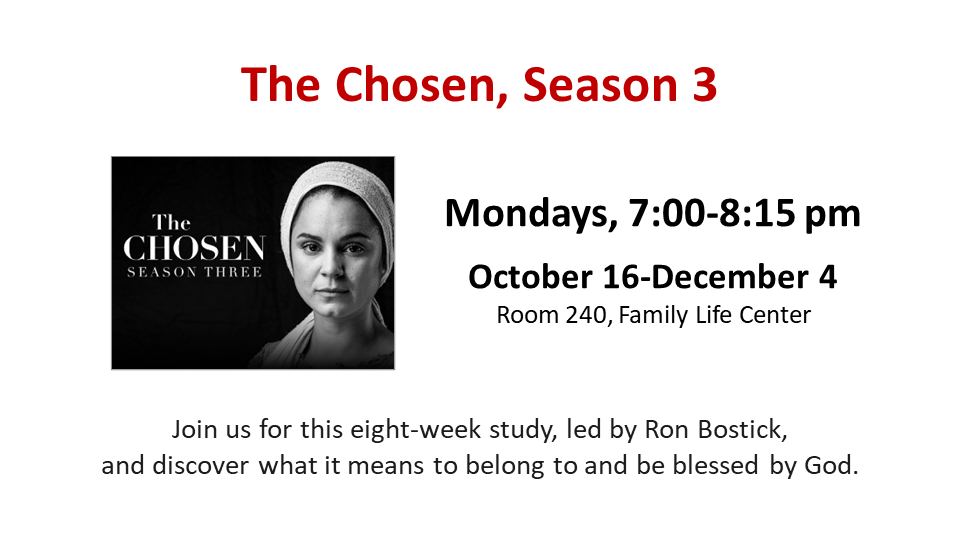 Every Monday, from 10/16/2023 to 12/04/2023, 7:00 PM - 8:15 PM
Men's Weekly Study and Fellowship
Mondays, 7:00-8:15 pm
Room 240, Family Life Center


Men gather for fellowship, study, and small group discussion to strengthen the men's community and their relationship with Jesus. All men welcome!


The Chosen, Season 3
October 16-December 4
This eight-week study of The Chosen, Season 3, will run from October 16-December 4 and led by Ron Bostick.
Discover what it means to belong to and be blessed by God. We all have to choose: the wide road that leads to destruction or the narrow path that leads to life. The third season of the groundbreaking television show, The Chosen, picks up with how Jesus' followers apply His teaching to their lives.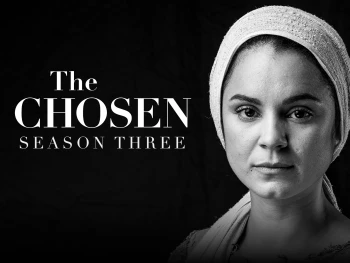 Schedule:
October 16 - Episode 1, Homecoming
October 23 - Episode 2, Two by Two
October 30 - Episode 3, Physician, Heal Yourself
November 6 - Episode 4, Clean Part 1
November 13 - Episode 5, Clean Part 2
November 20 - Episode 6, Intensity in Tent City
November 27 - Episode 7, Ears to Hear (Substitute)
December 4 - Episode 8, Sustenance

Contact Tom Gebbia at or join the Men's Ministry group through RCB.