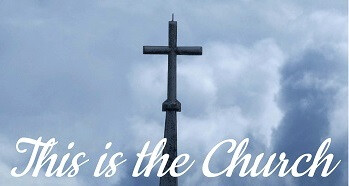 Every Wednesday, from 09/08/2021 to 10/13/2021, 7:00 PM - 8:00 PM
This is the Church
Wednesdays, 7:00-8:00 pm
September 8-October 13
Led by Pastor Jonathan
Room 140, Family Life Center

Pastor Jonathan is offering a six-week introduction/review of the main doctrines of the Christian faith, starting on Wednesday, September 8, entitled "This Is the Church."
The focus of the class will be on the core doctrines of the Christian faith (including the Ten Commandments, Apostles' Creed, Lord's Prayer, Holy Baptism, Confession, and the Lord's Supper), understanding how/why they occur in our worship life and what makes Christianity different from all other world religions.
Textbooks will be the Bible and Luther's Small Catechism.


Both newcomers and veterans of the faith are welcome to take part!

To sign up, contact Pastor Jonathan at .