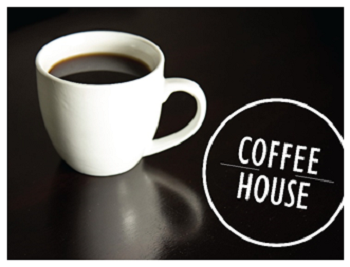 Friday, August 12, 2022, 7:00 PM - 8:30 PM
THE COFFEEHOUSE
Resurrection's Ministry for Special Needs Adults
Friday, August 12 from 7:00-8:30 pm
Family Life Center Gym

Musical entertainment by The Engraved Band and light refreshments served.

We thank all our volunteers who help us to have a wonderful Coffeehouse! We couldn't do it without our faithful volunteers. Please come be a volunteer! We need setter uppers at 5:00 pm (both food and room), servers at 6:30 pm, and cleaner uppers at 8:30 pm.
Sign Up: https://bit.ly/3kqoHGN

Questions? Contact Brenda Peterson or the church office (919-851-7248, ).