Holy Week Observances
and Easter Celebrations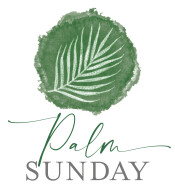 Passion/Palm Weekend
Saturday, March 27
6:00 pm ~ Worship with Holy Communion in the Sanctuary


Sunday, March 28
8:00 am ~ Sanctuary Festival Worship with Holy Communion*
To view the service: https://youtu.be/WaPoqMd6csc

11:00 am ~ Praise and Worship with Holy Communion in the Family Life Center*

To view the service: https://youtu.be/iaG8pbcgwEY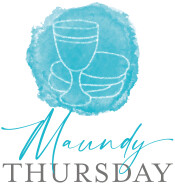 Maundy/Holy Thursday
Thursday, April 1
4:00 pm ~ Worship with Holy Communion in the Sanctuary

7:00 pm ~ Worship with Holy Communion in the Sanctuary*
(First Communion for Fifth Grade Students)

To view service: https://youtu.be/VMuwgdG0HC8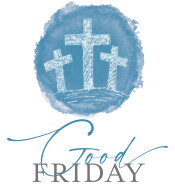 Good Friday
Friday, April 2
12:00 pm ~ Worship in the Sanctuary

7:00 pm ~ Tenebrae Service in the Sanctuary*

To view the service: https://youtu.be/UgOij76BVXo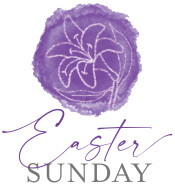 Easter Weekend
Saturday, April 3
6:00 pm ~ Family Easter Vigil in the Prayer Garden


Sunday, April 4
8:00 am ~ Sanctuary Easter Festival Worship with Holy Communion*
To view the service: https://youtu.be/zi9jD9F82pg


9:30 am ~ Sanctuary Easter Festival Worship with Holy Communion

11:00 am ~ Praise and Worship with Holy Communion in the Family Life Center*
To view the service: https://youtu.be/CXn_y25SVZI
*These services will be live streamed.
Connect through our YouTube channel at
youtube.com/ResurrectionLutheranChurchCaryNC.
Resurrection Lutheran Church
100 W. Lochmere Drive
Cary, North Carolina 27518
Corner of Kildaire Farm Road and Lochmere Drive
The following precautions will be taken at all services:
All worshipers will have temperatures checked at the door.


All will be required to wear face masks, except children 2 years of age and younger, those who have trouble breathing, and those unable to remove a mask on their own.


Children and youth attending with their families will be asked to remain with an older adult at all times while on the church campus.


The nursery, at least for the time being, will be closed.


Please know that the safety of all who choose to worship with us is of first importance.
In addition, we ask that you assess your own condition before leaving home and refrain from attending if you have any doubts whatsoever about the state of your health... even if you have already signed up to attend.
Feel free to be in touch should you have any questions or concerns, you can call the church office at 919-851-7248 or email .