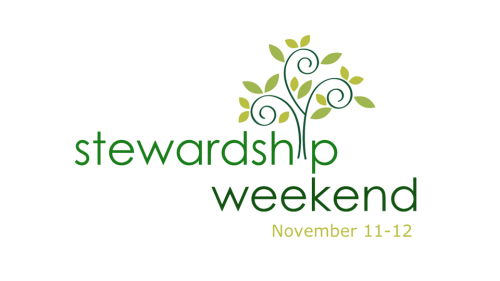 Fall is typically a time that churches focus on topics related to Christian stewardship… and November is a month we give thanks to God for the rich abundance we receive from His hand. I invite you to reflect on these topics and consider where God is leading you to give in 2024 by filling out and returning your "pledge" in preparation for our upcoming Stewardship Weekend November 11-12.


If you are attending service in person, please bring your pledge card with you or fill out extra copies made available when you worship that day.


To submit your pledge online, please complete the form below.


There is no need to include your name… this is a pledge that is between you and your loving Savior, alone.
As you consider your pledge, please remember the following:


This process is confidential. No one will check to see whether you are submitting a pledge or how much the pledge you make might be. You will, of course, want to keep a careful record of your pledge, for your own personal planning and accountability.


No matter how many people make up your family, we are asking for one pledge sheet per household. Still, why not discuss the process with the people in your family? This could be a teachable moment for others that you know and love.


Consider not only what you might plan to give to RLC, but also what you might plan to donate to your local community and other non-profits who serve those in need. What more needs to be said?


Only this: No matter how great or how small, every well-considered pledge offers us the chance to give thanks to God for His abundant mercy to us. Thank you not only for your financial support in 2024, but for all the time you are able to dedicate in the new year on behalf of the Gospel of Jesus Christ. Whether here at Resurrection, at school, on the job, or in your community… it is such a privilege to give and to serve together!


Shalom in Christ,
Jonathan Blanke, Senior Pastor