Resurrection's Student Ministry offers the youth of our congregation spiritual-based meetings and fun activities ideal for their age groups.
Contact: LeAnn Trautman, Middle School Youth Director
Contact: Jenny Piontek, High School Youth Director


Sunday Morning
IGNITE is currently not meeting for Sunday School in person, but we are offering a class via Zoom on Sunday mornings at 9:30 am.


For Children, 5th-8th Grade:
We are working through the curriculum, Connect, by Sparkhouse.

Join us as we learn about God's big story with Becky, Todd, and friends as they explore and retell stories from the Bible. Each week, we'll dive into the Bible to see and explore Biblical themes through animated videos and hands-on activities.

Join Ms. Sandy via Zoom on Sundays at 9:30 am!
An email will be sent with invite link.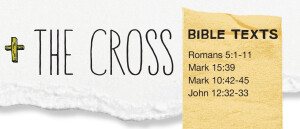 The video will be available for a few weeks, so you have a chance to catch up if you miss a week.
Come join us for Sunday School fun!
Please contact Ms. Lea at with any questions.
BREAKAWAY is currently not meeting on Sunday mornings in person.

Come to Connection Café at 9:30 am every Sunday via Zoom!


Watch for the GroupMe message containing the meeting ID number.
If you are not on GroupMe, contact Ms. Jenny to be added.
Youth Groups
IGNITE gets together once or twice per month for on/off campus activities for youth group fellowship throughout the school year.
IMPORTANT: Our health forms/rules of conduct forms are now online. All youth will need to fill out/sign the forms to participate in any IGNITE or RLC Youth event. If you have any questions, please let me know.


He is risen! Hallelujah! I hope you had a beautiful and blessed Easter. As we go about our days after Easter, please remember that the resurrection event is not only an awesome miracle that happened in the past, but also a present reality for us today - Jesus is alive and is there for us every day.


7th and 8th Graders, how are you doing for service hours? If you need more hours, please reach out to me and I will help with service projects.


Upcoming Events:
After doing morning carpool at RLS and getting covered in pollen from head to toes, I have decided to move the Friday, April 9 event inside to the gym. There are still spots available, so sign up using the link below. Also, we will have 2 in-person events and one Zoom event this month to allow us to get together more often. Everyone is welcome to attend one or all events!



All participating youth must have a completed 2020/2021 health form (link below) and a signed covid release prior to the event.

Health Form:
https://docs.google.com/forms/d/1UwGqBj10kMZ-iJ2kfx-erubSHrPocKOAHQYeTMjT_m0/

Service Projects Hours
It was decided for this year of 2020/2021, service hours needed for confirmation classes (7th/ 8th) will be reduced from 10 hours to 5 hours. If you have any questions, please feel free to reach out to myself, Vicar Shaw (8th), or MaryAnn Unger (7th).

Please let me know if your child would benefit or enjoy a one on one or small group zoom meet during the week. I will be more than happy to set up individual events. Also, if your youth is in need of service hours, reach out to me and we can come up with some opportunities/ideas.
Happy Easter and welcome back! It is hard to believe we are starting the last quarter of this school year. We have so much going on and coming up in Breakaway. Watch GroupMe for sign ups!
We are moving our in-person events back to The Warehouse (RLC Youth Space). I am so excited to welcome everyone back! Please see the in-person event rules listed below.
Sunday, April 11
Connection Café at 9:30 am
Breakaway from 7:00-8:30 pm (The Warehouse)

Sunday, April 18
Connection Café at 9:30 am
Leadership from 5:30-6:45 pm
All leadership students and those interested in joining the team!
Breakaway from 7:00-8:30 pm


Here's what to know about in-person events:
Must wear a mask at all times.
Hand sanitizer and temperature checks are still a thing.
All health forms must be on file to attend.
You still need to sign up on the weekly sign up genius to attend events.
We will be using the school entrance (like before pandemic) to get to The Warehouse, bathrooms will be accessible, bring your own water bottle if you want.
I assume that if a youth signs up they are agreeing that they do not have Covid, have not been exposed to Covid, and are not awaiting a Covid test result. If something comes up between sign up and the event, just remove your name or contact Ms. Jenny and let her know.
These protocols will remain in place throughout the remainder of this school year.

Instagram
This is a private group (rlcbreakaway), so please request access.
I am available to you through email ( ), Instagram (@rlcbreakaway), GroupMe, or text/phone (check RCB).


CONFIRMATION
This year, Confirmation is designed for families of 7th-8th grade students. Young people at this stage learn, develop, and take ownership the professions of their faith. It is also the opportunity to be commissioned into full participation in congregational life. Confirmation promotes the lifestyle of following Jesus.
LEARN MORE about our Confirmation program.
For Service
Acolytes
Acolytes are not needed at this time.


Ronald McDonald House Soda Can Tabs
The Ignite youth group is collecting soda can tabs to donate to the local Ronald McDonald Houses. Collection containers are in the kitchen, church office, and the warehouse.
SCRIP
SCRIP is a gift card buying program that allows families to earn money through the purchasing of gift cards or e-cards. You just need to change your mindset a bit! When you plan to go shopping for the things you are already going to buy (groceries, Amazon, home improvements, etc.), purchase a gift card or e-card first through Scrip and then shop. You earn a percentage of the gift card/e-card purchase for your youth's account. This money adds up fast and can be used as payments towards NYG, camps, events, etc.
Our next LCMS National Youth Gathering (NYG) is less than 2 years away! This is a great way to earn the money now and have little to no expense later. Just to give you an idea, our 2019 NYG trip cost $1,400 per person to go to Minnesota. Are you ready to make that first payment in August 2021?
Don't have any youth, but still want to help out? You CAN!
You can direct your earned rewards to the church's love fund, RLS, RLP, RLC Youth, or designate one youth's family. SCRIP is an easy way to help out with Resurrection Lutheran youth programs.
If you are interested in joining SCRIP or finding out more information, please contact Jenny Piontek ( ).
Mission Trips
YouthWorks Summer 2020 Mission Trip - Cancelled
2019 YouthWorks Mission Trip - Blue Ridge Mountains, NC
June 16-21, 2019
Such an exciting adventure and thank you for being a part of the team! It was a fantastic week of doing God's good work with our hands! This mission trip was open to youth in grades 6-9.
Middle School Mission Trip 2018
YouthWorks Raleigh
2022 LCMS National Youth Gathering
Questions? Contact Jenny Piontek, High School Youth Director, or LeAnn Trautman, Middle School Youth Director.