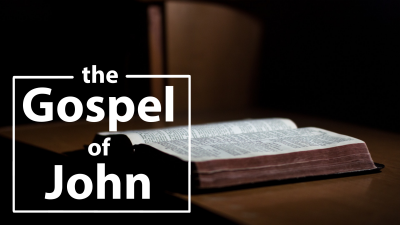 The Gospel according to St. John has at times been called "the spiritual gospel." While there certainly is a distinct focus on the work of the Spirit in this gospel, Jesus and the gospel writer use real, tangible images and actions to reveal something about God. This culminates in Jesus' very own crucifixion and resurrection, the central events of the Christian faith! Join us as we delve into the history of the first century, grasp anew the message of this gospel with seven of its images that are still meaningful today, and contemplate ways to share the Jesus story with others.
Opening Session
On Saturday, January 11 from 4:00-5:30 pm, there was a Soup Supper to kick off this winter adult Christian education class in the Family Life Center Gym. Wonderful time of fellowship, thankfulness, and Bible study! A special thanks to all who brought the yummy soups to share!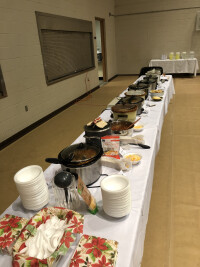 Pastor Jonathan's Introduction (powerpoint)
Pastor Jonathan's Introduction (pdf version)


And we recognized and thanked Pastor Jon Richter, our Vacancy Pastor, for his service last year during our transition.


Thank you, Pastor Jon Richter!
Sunday Morning Study
Starting on Sunday, January 12, the only adult class offered will be led by Pastor Jonathan Blanke and held in the Fellowship Hall.


Jesus, God Revealed: Receiving and Communicating
God's Gift of Life in the Gospel according to St. John

Week-by-Week Breakdown of Topics:
January 12 ~ The Word ~ John 1:1-18
January 19 ~ The Bridegroom ~ John 2:1-12
January 26 ~ The Giver of Living Water ~ John 4:5-42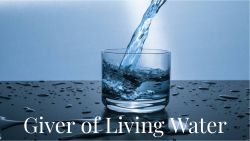 February 2 ~ The Bread of Life ~ John 6:22-35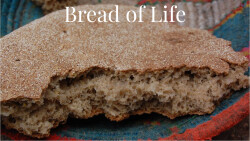 February 9 ~ The Light of the World ~ John 8:12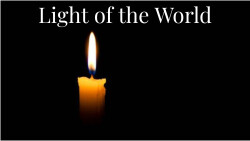 February 16 ~ The Good Shepherd ~ John 10:11-18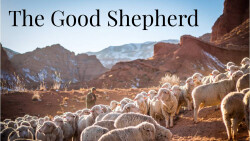 February 23 ~ The Passover Lamb ~ John 18:28 - 19:36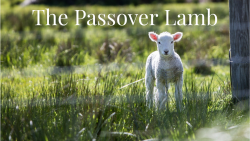 Pastor Jonathan Blanke attended Concordia Seminary in St. Louis, Missouri, where he earned a Masters of Divinity degree and a Doctor of Philosophy degree in Biblical Studies, Book of John.