Wednesday Night Fellowship Dinner


Join us one Wednesday night per month from 5:45-6:15 pm
in the Family Life Center for pizza! Everyone is invited.

Pizza night will be held on October 12, November 2, and December 7.
The cost is $2 per slice. You can pay at the door but must have order placed by Tuesday, October 11.
Click HERE to make your reservation.
Wednesday Night Adult Christian Education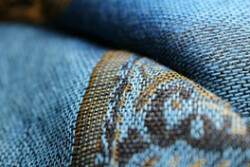 The Thread
Wednesdays, 6:30-7:30 pm
Started September 7
Room 151, Family Life Center
Led by Pastor Jonathan Blanke

The Holy Scriptures are rich and varied in content. Not only do we have two testaments (both Old and New), but the people God used to bring us the Word used poems, songs, historical narrative, letters, and parables to do so.
What is the one common thread that holds this rich tapestry together? What difference will tracing this thread throughout the Scriptures make— not only for our understanding of God's Word but our Spirit-enabled efforts to live it out? Join us as we look at various Old and New Testament passages where the most prominent themes of the Scriptures as a whole are in evidence. Edified by the message God brings us there, we will see how the Holy Spirit uses these messages in our worship life to encourage us, enabling us to care for one another and the people of our community. Book will be provided.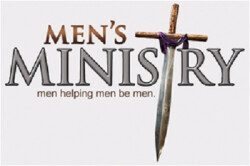 MEN WITH KIDS
Wednesdays, 6:30-7:30 pm
Room 247, Family Life Center
Led by Tom Gebbia
This ongoing Wednesday night group will follow the Confirmation class schedule. Our initial study is Be a Godly Man.
Confirmation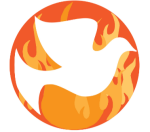 Confirmation Classes
Wednesdays, 6:30-7:30 pm

Confirmation 1 with Pastor Zach Sarrault
Room 240, Family Life Center
Confirmation 2 with Pastor Alan Shaw
Room 251, Family Life Center

Confirmation provides a toolbox of equipping, modeling, and encouraging that promotes a lifestyle of following Jesus.
Youth Confirmation at RLC is a 2-year program that traditionally begins at Grade 7 (Year 1) and finishes at the end of Grade 8 (Year 2).
Please refer to the CONFIRMATION page for updated information.
Questions regarding the Confirmation program? Contact .
Student Ministry in The Warehouse
Open warehouse
Wednesdays, 6:00-6:30 pm
The Warehouse (Room 253)

Open Warehouse is for middle school youth (grades 6-8) to enjoy some free time in The Warehouse before Confirmation classes.


Study Group
Wednesdays, 6:30-7:30 pm
The Warehouse (Room 253)

Youth (6th-12th grades, who are not enrolled in Confirmation) will have the opportunity to study, ask questions, be challenged and uplifted by a short inspirational story each week.