Wednesday Night Fellowship Dinner
Join us Wednesday nights at 5:15 pm in the Family Life Center for a delicious dinner and warm fellowship!
Dinners are for everyone! Let's get to know one another by sharing a meal together. Friendships grow around the table!
Dinners are held September through April. The cost is $5 per person or $20 per family. You can pay at the door.
Click HERE to make a weekly reservation, recurring reservation, or to suspend your recurring reservation.


November Menus:
November 6
Turkey Taco Meatballs with Fiesta Toppings
Salsa Verde Rice
Mexican Street Corn Salad
Cheddar-Apple Biscuits
Brownie Mousse Pie with Salted Dulce de Leche Sauce
Kids' Meal: Mini Meatball Sliders
November 13
Caprese Baked Chicken with Balsamic Glaze
Chestnut Mashed Potatoes
Harvest Salad with Creamy Tomato Dressing
Rosemary Potato Knots
Mixed Berry Crumb Torte
Kids' Meal: Ham and Cheese Pretzel Panini
November 20
Lasagna with the Flavors of North Africa
Green Beans and Sprouts with Tahini Drizzle
Citrus Salad with Pomegranate Molasses Dressing
Golden Squash Rolls
Lemon Semifreddo with Ginger-Cinnamon Crisps
Kids' Meal: Grilled Cheese Lasagna Squares
November 27
No dinner will be served. Have a Happy Thanksgiving!
Wednesday Night Adult Christian Education
Echoes of the Reformation
New Class Begins on November 6-December 18
Wednesdays, 6:30-7:45 pm*
in Room 151
Facilitated by Mindy Stephani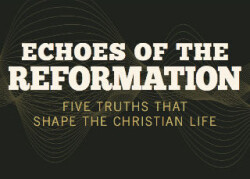 Five Truths That Shape the Christian Life — The Solas of the Reformation. This class is also being offered during the education hour, 9:15-10:15 am, on Sundays. It's been 500 years since Luther nailed his 95 Theses to the door of the All Saints Church in Wittenberg, Germany. His Theses call for the reform of the church and served as a catalyst for Protestant Reformation. And its impact is still felt today! This program relives the work of Luther and other Reformers who challenged the teachings of the Roman Catholic Church and explores the five core truths — the solas — that came out of the Reformation. Videos which last from 16-22 minutes, are taught by various scholars. There is no cost for this class; all materials will be provided.
*During Advent, class will begin at 7:00 pm.
Wednesday Night Confirmation Classes
(5th-8th Grade)

Mission and Vision of Confirmation at Resurrection Lutheran Church:
Confirmation provides a toolbox of equipping, modeling, and encouraging that promotes a lifestyle of following Jesus.
Please refer to the CONFIRMATION page for updated information.
Questions regarding the Confirmation program?
Contact .