Wednesday Night Fellowship Dinner
Join us Wednesday nights at 5:15 pm* in the Family Life Center for a delicious dinner and warm fellowship! *During Lent, dinners will begin at 5:00 pm.
Dinners are for everyone! Let's get to know one another by sharing a meal together. Friendships grow around the table!
Dinners are held September through April. The cost is $5 per person or $20 per family. You can pay at the door.
Click HERE to make a weekly reservation, recurring reservation, or to suspend your recurring reservation.


March Menus:
March 4
Chicken Cacciatore Pasta
Tuscan Green Beans with Basil Pesto
Spinach Salad with Golden Raisins, Figs, and Pine Nuts
Rosemary-Parmesan Cloverleaf Rolls
Blueberry Crunch Cheesecake
Kids' Meal: Grilled Pizza Sandwich
March 11
Taco and Rice Casserole with Queso Sauce
Mexican Street Corn
South-of-the-Border Chopped Salad with Salsa Ranch Dressing
Zucchini-Cheddar Muffins
Creamy Mango-Ginger Parfaits
Kids' Meal: Cheese Quesadillas
March 18
Baked Spaghetti and Meatballs
Sugar Snap Peas with Spring Vegetables
Caprese Salad with Tomatoes, Mozzarella, and Basil
Mini Pancetta-Asiago Monkey Breads
Chocolate-Swirled Cannoli Cake
Kids' Meal: Saucy Spaghetti (with Optional Meatballs)
March 25
Roasted Cherry Balsamic Chicken
Rosemary and Garlic Potatoes
Spring Greens with Buttermilk-Tarragon Dressing
Herb Cream Biscuits
Strawberry-Brownie Napoleons
Kids' Meal: Mini Chicken and Waffles
Wednesday Night Adult Christian Education
Secrets of the Vine
February 19-April 15
Wednesdays, 6:30-7:45 pm*
in Room 151, Family Life Center
Facilitated by Mindy Stephani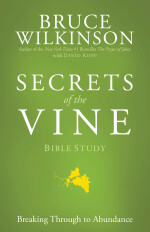 John 15 reveals four levels of fruit bearing in Christian life. We will examine fruitfulness for God and offer insights on how to break through to a life of great impact—one that's afforded to all believers.
Cost is $6 for the study guide, which is strongly recommended.
*During Lent, class will be from 7:00-8:00 pm.
Wednesday Night Confirmation Classes
(5th-8th Grade)

Mission and Vision of Confirmation at Resurrection Lutheran Church:
Confirmation provides a toolbox of equipping, modeling, and encouraging that promotes a lifestyle of following Jesus.
Please refer to the CONFIRMATION page for updated information.
Questions regarding the Confirmation program?
Contact .