Wednesday Night Adult Christian Education


Christianity: The First 3 Centuries
Wednesdays, 6:45-7:45 pm*
Room 151, Family Life Center
Led by Mindy Stephani

How could a tiny sect ever conquer the world? This video-based class has teachings from Dr. Paul Maier, a retired Professor of Ancient History from Western Michigan University. Each class will have a video led by Dr. Maier, and then time for questions and answers. Topics include Our Sources of Information, Jesus of Nazareth: What else do we know?, Apostles and Emperors, Persecutions and Bishops, Defenders of the Faith, Martyrs for the Faith, Torments of the 3rd Century, The Great Deliverance.


MEN WITH KIDS
Wednesdays, 6:45-7:30 pm*
Room 247, Family Life Center
Led by Tom Gebbia
Men gather for fellowship, study, and small group discussion. All men welcome! This ongoing Wednesday night group will follow the Confirmation class schedule.


*Note: Wednesday evening classes will begin at 6:45 pm after midweek worship during Lent.

Confirmation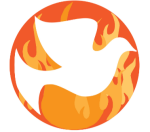 Confirmation Classes
Wednesdays, 6:45-7:30 pm*

Confirmation 1 with Pastor Zach Sarrault
Room 240, Family Life Center
Confirmation 2 with Pastor Alan Shaw
Room 251, Family Life Center

Confirmation provides a toolbox of equipping, modeling, and encouraging that promotes a lifestyle of following Jesus.
Youth Confirmation at RLC is a 2-year program that traditionally begins at Grade 7 (Year 1) and finishes at the end of Grade 8 (Year 2).
Please refer to the CONFIRMATION page for updated information.
Questions regarding the Confirmation program? Contact .
Student Ministry in The Warehouse
No Open Warehouse during Lent!
Open warehouse
Wednesdays, 6:00-6:30 pm
The Warehouse (Room 253)

Open Warehouse is for middle school youth (grades 6-8) to enjoy some free time in The Warehouse before Confirmation classes.