Reaching Out with the Love of Christ to All People through Lent Offerings
Each Season of Lent, RLC designates a few ministries to support in reaching out with Christ's love to all people. This year, the following organizations were chosen:
A trusted resource in global media that equips and engages a vibrant volunteer base to passionately proclaim the Gospel to more than 125 million people worldwide each week. Through its North American headquarters and ministry centers on six continents, LHM reaches into more than 50 countries, often bringing Christ to places where no other Christian evangelistic organizations are present. LHM's flagship ministry, The Lutheran Hour®, airs weekly on more than 1,800 radio stations and the American Forces Network.
To invest in the dreams of families in the world's underserved communities as we proclaim and live the Gospel. We share the hope of Christ as we provide biblically based training, savings services, and loans that restore dignity and break the cycle of poverty. The love of Jesus Christ motivates us to identify with those living in poverty and be His hands and feet as we strive to glorify God.
A member of the Feeding America National Network of Food Banks. We recover and distribute food to our low-income neighbors, but we know putting food on a plate is not enough. We also provide programs designed to empower people with skills to meet their own food needs through culinary job training, beginner gardening, and cooking healthy on a budget. We feed, teach, and grow to create a hunger-free and healthy community.
Please use Lent Offering envelopes or indicate 'Lent Offering' on memo of checks. Offerings will begin to be received on the First Sunday in Lent, February 21.
Local Ministries
Agapé † Kure Beach Ministries
Agape partners in ministry for faith formation with children, youth, adults, and especially young adults. Together "Building Leaders and Forming Faith."
agapekurebeach.org


Dorcas Ministries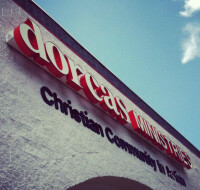 Dorcas Ministries provides compassionate assistance to area residents to empower people to become stable and self-sufficient. In 2018, Dorcas Ministries was blessed with over 600 volunteers and had served an estimated 24,000 clients. And were thrilled to celebrate 50 years of serving our local community.
dorcascary.org.


Families Together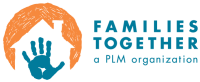 Families Together (formerly PLM Families Together) addresses the immediate housing needs of homeless families with children, as well as youth aging out of foster care in Wake County. Their services include short-term housing for families, placement in permanent housing, temporary rental and utilities assistance, life skills and financial literacy training, landlord connections, children's enrichment activities and referrals to job training, education resources, childcare services, health care and other community resources.
Families Together (FT) is unique in that they focus on keeping families together during times of crisis while connecting them with highly personalized mentoring, community services, and skill building. They position families for success through the positive relationships developed with dedicated professional staff that provides intensive, compassionate support.
familiestogethernc.org.


Gateway Women's Care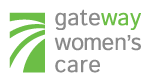 Gateway is a local pregnancy resource ministry offering compassion, hope, and non-judgmental help to women and men facing unplanned pregnancy. This free support enables those considering abortion to make informed decisions and to know there are realistic alternatives. Gateway's main center is located on Hillsborough Street, close to several college campuses and to downtown Raleigh. Gateway is dependent on the generosity of our community to provide services cost free for its clients.
gatewaywomens.care


Habitat for Humanity of Wake County - Lutheran Coalition Build
Following God's call, Habitat for Humanity's mission is to ensure that everyone has a safe, affordable place to live. Resurrection is part of the Lutheran Coalition where congregations work together to raise the funds and recruit the volunteers to build with future Habitat homeowners. After the walls are raised and the home is dedicated, partnering congregations quickly realize that they are not only building a home but creating a sacred community.
habitatwake.org/faith/lutheran.


Meals on Wheels, Wake County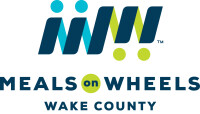 Meals on Wheels serve 1,300 noontime meals every weekday to the elderly, homebound, and persons with disabilities of Wake County. Their outreach consists of hot meals to homebound individuals, communal dining for seniors in congregate dining rooms, and frozen meal service for dialysis patients and other homebound individuals in isolated areas. Over 2,200 volunteers help deliver meals Monday through Friday each week.
Meals on Wheels of Wake County was founded on February 12, 1974 with ten volunteers meeting at Hillyer Christian Church to deliver meals in downtown Raleigh. Since then over 9 million meals have been served in Wake County alone. Meals on Wheels of Wake County is associated with the Meals on Wheels America, which is comprised of over 5,000 Senior Nutrition Programs and 800,000 volunteers in the U.S. dedicated to ending senior hunger.
wakemow.org.


Safe Families for Children

Safe Families For Children creates extended family-like supports for desperate families through a community of devoted volunteers who are motivated by faith to keep children safe and keep families intact. There are a variety of ways to serve including General Supporters, Host Family, Family Friend, Family Coach, and Resource Friend.
safe-families.org.


Sleep in Heavenly Peace
At Sleep in Heavenly Peace, they fully believe that a bed is a basic need for the proper physical, emotional, and mental support that a child needs. When it was brought to their attention that the need for beds went far beyond our own neighborhoods, they stepped up and took initiative. They are a national organization answering the call to a national problem. If a child needs a bed, they want to make sure they get one. No kid sleeps on the floor in our town®. At RLC, we work with the Durham chapter.
shpbeds.org.


Western Wake Crisis Ministry

Western Wake Crisis Ministry (WWCM) is here to help our neighbors when they are in need of food and financial assistance, job search assistance, and basic health screenings. At WWCM, they are nourished by their roots in the Christian faith and strengthened by the diversity in our community.
wwcm.org.


With the Love From Jesus

With the Love From Jesus is an Evangelical outreach to the needy community in Raleigh and surrounding areas. Their goal is to minister to the spiritual needs as well as physical needs of those individuals they serve each week.
withlovefromjesus.org.
National Ministries

Appalachia Service Project (ASP)
Appalachia Service Project is a Christian ministry, open to all people, that inspires hope and service through volunteer home repair and replacement in Central Appalachia. ASP provides one of the most rewarding structured service opportunities in the nation — bringing thousands of volunteers from around the country to rural Central Appalachia to repair homes for low-income families.
asphome.org.


CLI Prison Alliance (CLI)

CLI is a prison ministry making disciples behind bars. Gently used Bibles and Christian books, CDs, and DVDs make a big difference in the lives of prison inmates. To donate, place in the blue CLI container by the church mailboxes. Help fill the blue container!
cli.world.


Operation Inasmuch
Operation Inasmuch is a worldwide ministry that comes alongside churches and pastors to equip and motivate them to obey the biblical mandate to minister to the "least of these." Using the Inasmuch model of compassion ministry, they empower believers to live out their calling to serve others and experience the joy that comes from serving. They show believers how they can create opportunities to share the gospel by doing the gospel.
operationinasmuch.org.
INTERNational Ministries

Life for Uganda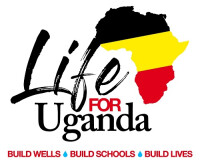 Life For Uganda works with underserved communities in Uganda to provide clean water sources, build and equip schools, and create opportunities to thrive.
lifeforuganda.org.


Lutheran World Relief Disaster Fund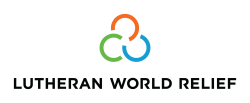 At Lutheran World Relief, they envision a future where all people, in every corner of the world can live full, dignified lives. Founded by Lutherans in the United States at the end of World War II, grounded in Lutheran theology and building on decades of experience, Lutheran World Relief tackles global poverty by helping people adapt to the challenges that threaten their livelihoods and well-being. They work with people based on need, regardless of race, religion or nationality and they do not evangelize. They provide aid in emergencies and help families restore their lives. They partner with communities to build and grow rural economies. They break the cycle of poverty, so families and communities can thrive. Their goal is to help people build self‐sufficiency and create new community‐owned approaches to problem‐solving that will last long after their projects end.
lwr.org.