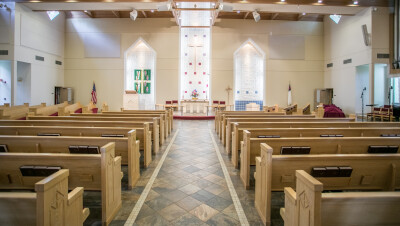 We are meeting for in-person worship!

Sign up for our regular worship services are no longer required,
but we do request you sign up for
Small Group Communion on Sundays at 12:30 pm:
https://bit.ly/3v28ha9
The following guidelines for in-person worship are currently in place:


Social distancing for all aspects of worship (except for the reception of Communion elements at the communion rail) will not be required. Limited reserved seating in both the Sanctuary and Family Life Center will be available for those who wish to maintain social distancing.


Masks during worship will no longer be required for all who are fully vaccinated. (Activities specifically involving children such as Vacation Bible School will, at this time, require the use of a mask for ages 5 and up so as to protect our unvaccinated population.)


Worship services will continue to be live streamed at 8:00 am and 11:00 am.


Those preparing and serving Communion will continue to wear masks and gloves, for now. Please know that those distributing wine and communion wafers to RLC worshippers are fully vaccinated.


Activity bags will be available for our youngest worshippers. We ask that families desiring these materials pick them up and return them upon entering and leaving the Sanctuary or Family Life Center.


We ask that offerings continue to be submitted electronically or placed in offering plates on tables near exits.


Use of the nursery will remain on hold for regular worship services, for now.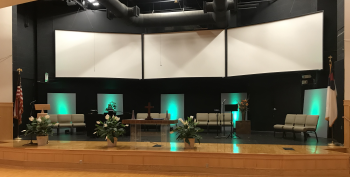 Our weekly live stream of worship is here to stay. If you or anyone you know is at risk but does not have access to devices that make remote viewing of worship services possible, please alert our office so that we can reach out by in-person visit, phone, or regular mail.
Feel free to be in touch should you have any questions or concerns, you can call the church office at 919-851-7248 or email .